From La Biennale di Venezia & OPEN to Rome. International Perspectives | "7" AMIN GULGEE
Curated by Paolo De Grandis e Claudio Crescentini
Co-curated by Carlotta Scarpa

presents
"7" AMIN GULGEE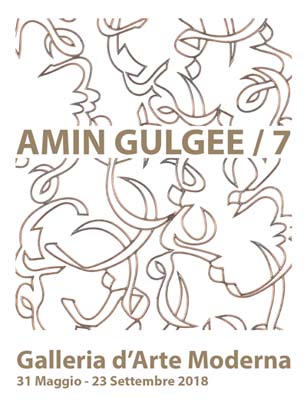 PRESS RELEASE
Amin Gulgee, one of the most important Pakistani artists
at the Galleria d'Arte Moderna
For the first time in Rome, the installation "7" by Amin Gulgee,
an artist who has made an art form out of secularity and poetry
Galleria d'Arte Moderna
31 May – 23 September 2018
Rome, 24th May 2018 - New exhibition concept of the project "From La Biennale di Venezia & OPEN to Roma. International Perspectives" promoted by Roma Capitale, Department for Cultural Growth - Capitoline Superintendency for Cultural Heritage, conceived and curated by Paolo De Grandis and Claudio Crescentini, co-curated by Carlotta Scarpa. Museum services by Zètema Progetto Cultura.
The general project, launched in 2016, is dedicated to the presentation in the Capitoline exhibition areas of international installations from International Art Exhibition – Venice Biennale and from OPEN International Exhibition of Sculpture and Installations, linked to the Venice International Film Festival, in a site-specific version, recomposed and remodelled for the capital. The aim is to bring together the art "perspectives" of two cities that work to allow the experiences of international art to travel in the national territory. From the city on the lagoon to the capital.
To mark this new appointment, held in collaboration with PDG Arte Communications and the Embassy of the Republic of Pakistan in Italy, an installation entitled "7", is presented, by the Pakistani artist Amin Gulgee, who has made an art form out of secularity and poetry.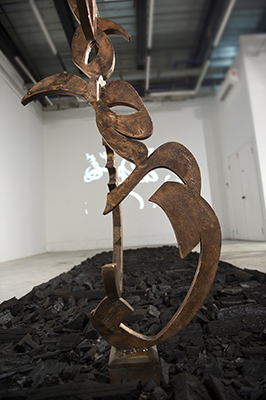 The artist starts off from a sentence in Arabic, transcribed in nakshi script, untranslatable but with a universal significance, since it refers to peace among peoples and human love. Gulgee divides the sentence into seven parts, those of the title, with very light bronze installations, located in the cloister/garden of the GAM in via Crispi. The sentence is then broken up and repeated several times in the installation, as in spiritual meditation, yet without becoming legible and thus becoming a universal sign.
Below this sentence/sign, a mat of letters in charcoal and copper will be created, a mat that cannot be walked on and which repeats the same sentence, still decomposed, thus creating a metaphysical structure that juxtaposes the vertical lines of the works with the horizontal line of the mat, like a metaphor of top and bottom, of heaven and earth. On the day of inauguration of this "artistic space", there will be the performance conceived by the artist and a reading of works by poets invited by the artist himself to read their poems and texts inspired by the theme of the work.
The poets - Lucianna Argentino, Italo Benedetti, Stella Cacciamani, Antonella Maria Carfora, Patrizia Chianese, Laura Colombo, Rossana Coratella, Francesco Del Ferro, Stefania Di Lino, Andrea Felice, Camelia Mirescu, Daniela Monosi, Angelo Palombini and Maria Grazia Savino – and the members of the audience will be invited to write, still starting from the sentence in nakshi, declarations of peace and love as a potential sign of freedom of spirits brought together by one and the same thought which becomes action. Art for everyone, therefore, and not just a privilege of chosen spirits.
The sentences that emerge will be inserted in special containers and taken to Karachi, where the artist will read them during a grand public performance: an ideal connection between Europe and Asia, Rome and Karachi, cities linked by the conceptual work of Amin and by the words of the participants dedicated to love and peace.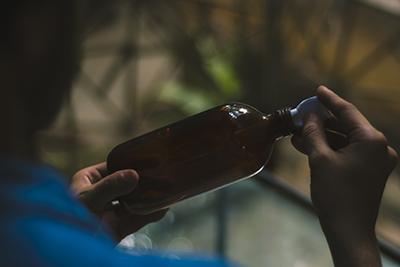 Amin Gulgee (1969) internationally acclaimed artist and performer. After graduating in "History of Art and Economics" at Yale University (U.S.A.), he began his artistic career, creating and exhibiting his works in Pakistan, the United States, Europe and the Middle East. In Italy, he has never exhibited in Rome, but in 1998 and 2017 he took part in "OPEN – 20th International Exhibition of Sculptures and Installations", linked to the "Venice International Film Festival" and he will represent Pakistan at the next "International Art Exhibition – Venice Biennale". He has held legendary performances in many world cities (Karachi, Lahore, Dubai, Nagoya, New York, Philadelphia, Dresden, London, etc.). In these performances, based mainly on works, signs and phonetics, he often involves other artists as well as the audience, between East and West. The leading art critic of the "Washington Times", Joanna Shaw-Eagle, wrote in her review of his personal exhibition at the FMI in 1999: "Amin Gulgee is an artist to watch both for the originality of his ideas and the sensuous, handsome quality of his work." In 1987, Amin Gulgee won the "Conger B. Goodyear Fine Arts Award". In 2005 he received the prestigious "President's Pride of Performance", which is awarded only to exponents who have achieved iconic stature in their field of excellence, by the President of Pakistan. The Pakistani government commissioned him to create numerous pubic sculptures, including the following: Messaggio, for the Presidency of Islamabad; Minar for the Quaid-e-Azam International Airport in Karachi; Forgotten Text, standing 40 mt tall, for an important rotonda in Karachi. He has taken part in numerous international collective exhibitions, among them: "Pakistan: Another Vision," Brunei Gallery, London, UK (2000); Beijing Biennial (2003); "Beyond Borders," National Gallery of Modern Art, Mumbai, India (2005); "Paradise Lost," WAH Center, Brooklyn, NY, USA (2008); "Rites of Passage," Ostrale, Dresden, Germany (2010) and "New Pathways: Contemporary Art from Pakistan," UN Headquarters, New York, NY, USA (2016). He has also held more than thirty personal exhibitions in Pakistan, Malaysia, Singapore, UAE, India, UK, Portugal and USA. In 2017, following in the wake of the great international artists and curators, he conceived, planned and organised the "1st Karachi Biennale 17".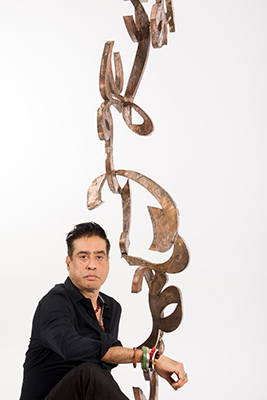 Zètema Progetto Cultura Press Office
Gabriella Gnetti +39 06 82077305; +39 348 2696259; g.gnetti@zetema.it
INFO
Exhibition

"AMIN GULGEE / 7"

Where

Galleria d'Arte Moderna in Rome

Via Francesco Crispi, 24

When

31 May – 23 September 2018

Press preview: 30 May 2018, at 11.30 a.m.

Inauguration: 30 May 2018, 6.30.9.00 p.m.

Opening hours

From Tuesday to Sunday, 10.00 a.m. - 6.30 p.m.

Visitors will be allowed to enter until half an hour before closing time.

Closed on Monday 1 May.

Tickets

Info

Admission ticket to the Galleria d'Arte Moderna: € 7.50 full price and € 6.50 concession, for non-residents; € 6.50 full price and € 5.50 concession, for residents; free for the categories provided for by the current rates.

060608 (every day, 9.00 a.m. - 7.00 p.m.)

Promoted by

In collaboration with

Rome Department for Cultural Growth - Capitoline Superintendency for Cultural Heritage

PDG Arte Communications and Embassy of the Republic of Pakistan in Italy

Conceived and curated by

Museum services

Paolo De Grandis and Claudio Crescentini, co-curated by Carlotta Scarpa

Zètema Progetto Cultura

SPONSOR SYSTEM OF CIVIC MUSEUMS

With the technical contribution of

Ferrovie dello Stato Italiane