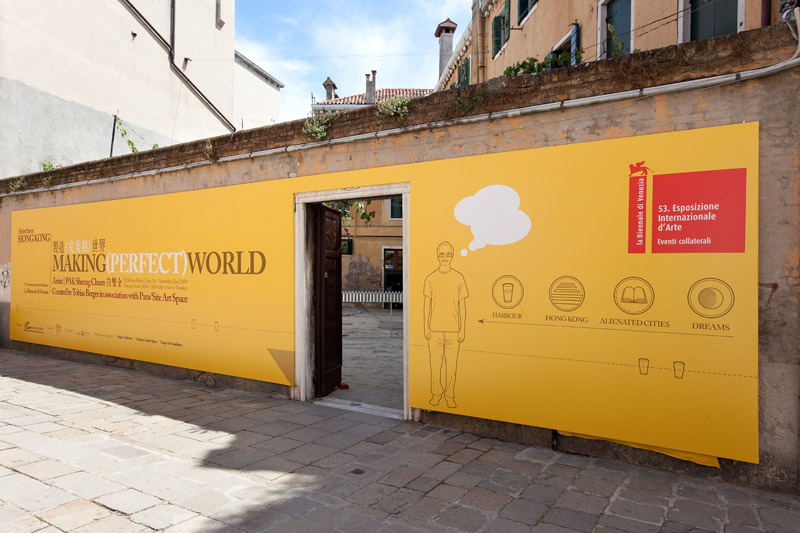 Arsenale - Campo della Tana, Castello 2126
Located in front of the Biennale entrance - 300 sq.m. plus courtyard
The venue located at the ground floor is composed of a huge courtyard and a 300 square meters indoor surface divided in two main halls: one with exposed bricks walls and another with white wooden panels and 3 glass doors leading to the courtyard.
The space is equipped with neon lights and spotlight tracks and a storage. The venue, characterized by a large surface that is quite uncommon in the Castello area, has a water door suitable for the loading and unloading.
Facilities: heating, air conditioning.
Since 2003 Arsenale - Campo della Tana, Castello 2126 is hosting the Hong Kong exhibition in the Biennale di Venezia.
---
See other Exhibition spaces in Venice
---