Belarus - THE GIANT MOVIE AFFICHES TOP 30
Oleg Shobin, Andrei Belov and Irenkova, Bazinato and Anna Aparina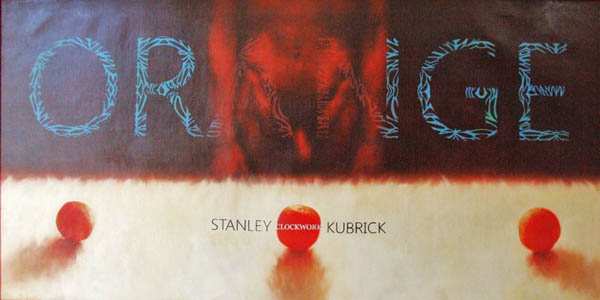 The Giant Movie Affiches TOP 30 Project is a dedication to world cinema.
Incorporating currently 30 paintings ranging in size from 100x100 cm up to 200x550 cm oil and acrylic on canvas, in the future this Project is bound to be developed into TOP 100 format.
Each individual Project work is dedicated to one of the cinematic masterpieces which have already become the classics of world art.
For example, Stanley Kubrick's A Clockwork Orange, Lars von Trier's Antichrist, Ingmar Bergman's Saraband, Michael Haneke's Funny Games, and Bertolucci's The Last Emperor.
These motion pictures have attained a new author's rendition owing to the synthesis of the three cultural phenomena, which have been instrumental in the creation of these art objects of the Project: the movie poster as a product of advertising; the painting as the primary visual display: the art of interpretation.
The Project is unique in the fact that, despite the author's complex metaphorical language and his personal attitude to a particular product and its creators - directors and actors - it is comprehensible to worldwide audiences as in the author's opinion the best footage movies by various moviemakers in the history of world cinema from different countries were selected for the interpretation.
Through this experiment, we have the opportunity once again to recall the 30 global cinematic masterpieces rendered with modern author's language, which with the use of pictorial means of expression translates the genre of cinema into the plane of the genre of painting.
Text by Natallia Yankoyskaya, Anna Trafimovich