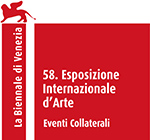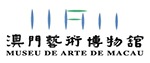 Heidi Lau: "Apparition"
Exhibit from Macao, China
Collateral Event of the 58th International Art Exhibition – La Biennale di Venezia
Promoter: The Macao Museum of Art
Website of promoters: www.mam.gov.mo
Exhibitor: Heidi Lau
Curator: Sio Man Lam
Commissioner: Paolo De Grandis
Coordinator in Venice: Carlotta Scarpa
Venue: Arsenale, Campo della Tana, Castello 2126/A, Venice, Italy


Opening period: May 11th – November 10th, 2019
Opening hours: 10 am - 6 pm - Closed on Mondays (except on May 13th, September 2nd and November 18th 2019)
2019 will mark Macao, China's seventh participation in the Collateral Event of the 58th International Art Exhibition – La Biennale di Venezia since 2007. For this occasion, the Macao Museum of Art (MAM) of the Cultural Affairs Bureau will present an exhibition titled Apparition by artist Heidi Lau and curator Sio Man Lam. "Apparition" deconstructs the global image of Macao as "Las Vegas of China" to reveal its intricate cultural identity, hence "apparate" the invisible Macao.
This solo exhibition of Heidi Lau aims to investigate Macao's complex histories in the style of classical Chinese supernatural fiction (Zhiguai志怪). It showcases 10 newly commissioned ceramic installations under 4 different themes: Apparition I: Primitive Memories, Apparition II: The Ancestral House, The Contemporary Moment: Learning from Casino, and Reflective Nostalgia: The Old Recreation Garden. Lau's work resembles the crumbling remains of historical relics and features imageries of Taoist and folk mythologies. The curator hence named the exhibition title as "Apparition" to emphasise Lau's artistic investigation and to depict Macao in a state of manifestation.
Since the 2000s, Macao saw the influx of global capital as it ended a four-decade casino monopoly and opened-up its gaming sector. In response to rapid urban development, Lau creates ceramic works based on her personal and family memories in Macao, constructing a space to contemplate the city's cultural heritage by re-contextualising over-simplified and easily digestible impressions of Macao.
Mirroring the surreal replicas of Venice's waterways and the Eiffel Tower constructed in Macao by international capital, Lau recreates in Venice an apparition of Macao that is being overshadowed by a society of spectacle: a monument to mourn the loss of collective memory and sense of place.
In this exhibition, Lau conveys her critical views and re-imagination for the city through a spiritual reconstruction of the lost home, reflection on the city's ruins, and longing for stories of the ineffable and supernatural. Her oblique expression rejects the cliché of an East-meets-West narrative, opening up new possibilities for a more nuanced expression for the future.
Curator Sio Man Lam earned a master degree in Visual Arts Administration at New York University and has curated numerous public art projects across five boroughs of the New York City. The Artist Heidi Lau obtained a bachelor degree in Fine Arts at New York University. Her work has been exhibited nationally and internationally, in venues including the Macao Museum of Art, Macao; the Bronx Museum of the Arts, New York; the Museum of Chinese in America, the Museum of Arts and Design, New York. Lam and Lau grew up in Macao and currently live and work in New York City. Together, they represent the growing creative talents of Macao who are eager to explore their identity and add their voice to the international platform.
The exhibition Apparition runs from 11th May to 10th November, daily from 10am to 6pm (local time) and closes on Mondays.
The exhibition venue is located in front of the Arsenale, one of the main Biennale Exhibition venue, with address at Arsenale, Campo della Tana, Castello 2126/A, Venice, Italy.
PDG Arte Communications
+39 041 5264546
pressoffice@artecommunications.com
www.artecommunications.com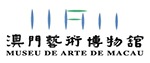 http://www.mam.gov.mo/e/index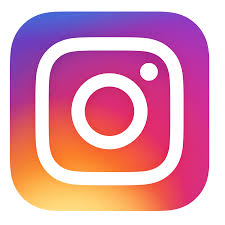 Follow PDG ARTE COMMUNICATIONS
to get more news and infos about the upcoming exhibitions!