Processional,
an Installation by Todd Williamson
Collateral Event of the 58th International Art Exhibition – La Biennale di Venezia
Promoter: MAK Center for Art and Architecture
Participants: Todd Williamson, Greg Walter
Curator: Priscilla Fraser Chase
Coordination in Venice: Paolo De Grandis & Carlotta Scarpa (PDG Arte Communications)
With the support of: Pollock Krasner Foundation; Orb Audio; Cynthia Penna/ Art 1307 Cultural Association, Italy; Esther and Tom Watchel; Jean Hobart; Marc Ware and Walter Loewenstern
Venue: Chiesa di Santa Maria della Pietà, Riva degli Schiavoni, Castello 3701
Open to the public: 11th May – 24th November 2019
Opening hours: 10.00 a.m. - 6.00 p.m. – Closed on Mondays (except on 13th May, 2nd September, 18th November 2019).
The MAK Center for Art and Architecture is pleased to announce the exhibition Processional, an Installation by Todd Williamson as Collateral Event of the 58th International Art Exhibition – La Biennale di Venezia. Todd Williamson's site-specific installation, for which The Pollock-Krasner Foundation has awarded him the Pollock Prize for Creativity, illustrates ideas of order and tradition to examine the deep uncertainty and uncontrollable political, social, and cultural movements of our time.

Both the work and concept generated for this installation will draw directly from the environment in which it will be displayed, Chiesa di Santa Maria Della Pietà, in Venice. Occupying the long, narrow chapel located to the side of the church, the space invites a meditative, sequential process of reflection. Drawing from the site's formal proportions and material richness, the artist has developed a series of works which encourage contemplation, challenge the perceived order of tradition and ask who are our apostles today? What are their roles? Is the influence of today's perceived Influencers truly inspirational or dangerously dogmatic?

Curated by the MAK Center for Art and Architecture's Director, Priscilla Fraser, and displayed inside a vaulted passageway, original works of writing will provide moments of pause for deeper contemplation. Through this strategic installation, Williamson encourages a suggested comparison between what we see and what we read. This designed dialogue invites the viewer to reflect upon the connection between reality and perception, between person and personality.

To further stimulate the visitor's experience, Williamson is collaborating with composer and professor Greg Walter from the University of North Carolina, School of the Arts, to develop a harmonic Nocturne specific to the installation.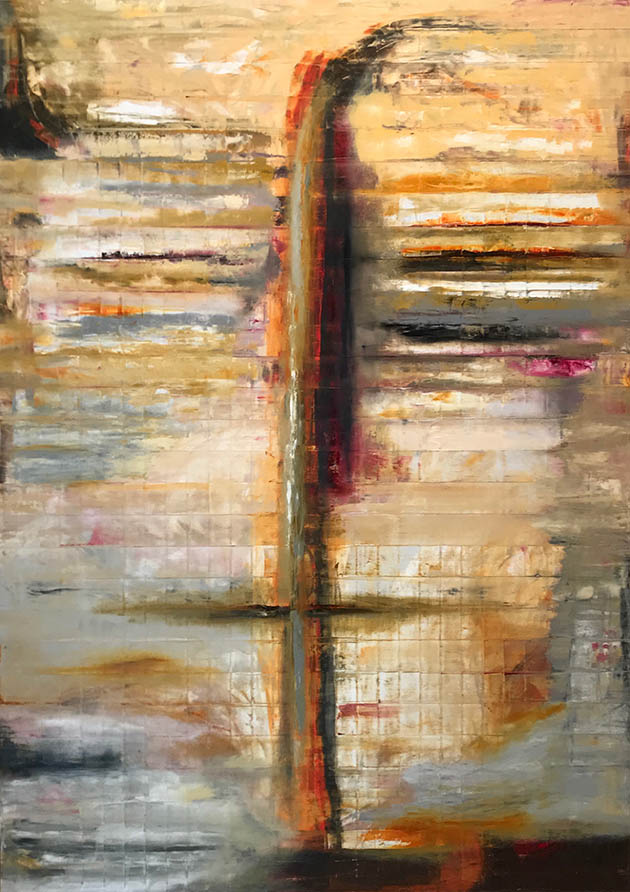 About Todd Williamson
For the past 20 years Todd Williamson has exhibited extensively. Williamson has exhibited extensively both in the United States and internationally. His work is part of the Pio Monte della Misericordia permanent collection and is collected in some of the top collections around the world. He has shown at the CAM Museum, New Jersey Visual Arts Center, the Sonjuang third Biennale Beijing and over eighty exhibitions around the world. He has exhibited alongside Ed Ruscha, Jenny Holzer, Ed Moses, Chuck Close, and Robert Ryman. Williamson has been awarded Pollock Krasner Foundation Grant 2011, Artistic Merit Award Art 1407, Best Foreign Artist Bluduemila Sport and Art Foundation, 2 Artslant Abstract Showcase Awards.
About La Biennale di Venezia
La Biennale di Venezia was founded in 1895 and is now one of the most famous and prestigious cultural organizations in the world. La Biennale di Venezia, who stands at the forefront of research and promotion of new contemporary art trends, organizes exhibitions and research in all its specific departments: Arts (1895), Architecture (1980), Cinema (1932), Dance (1999), Music (1930), and Theatre (1934).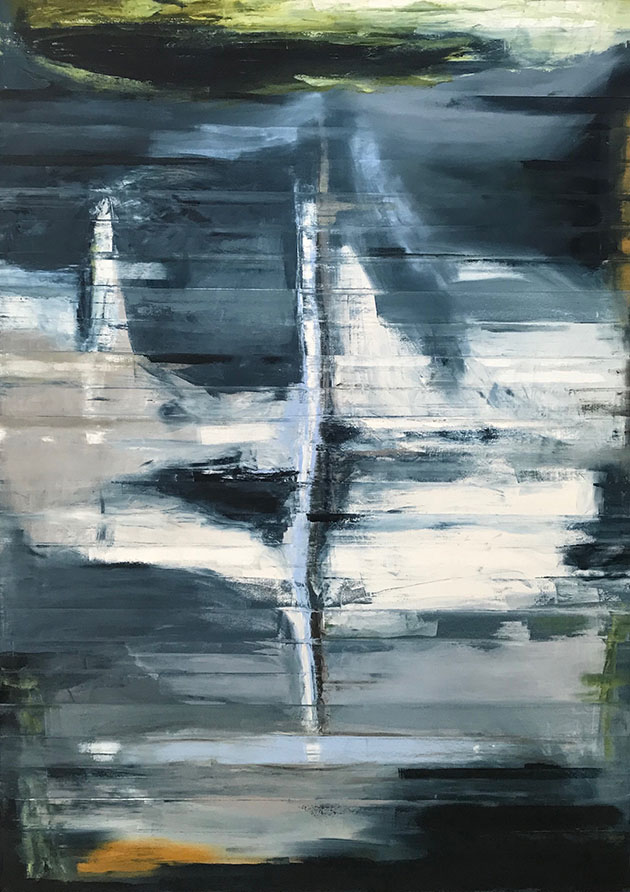 About the MAK Center for Art and Architecture
Offering a year-round schedule of exhibitions and events, the MAK Center presents programming that challenges conventional notions of architectural space and relationships between the creative arts. It is headquartered in the landmark Schindler House (R.M. Schindler, 1922) in West Hollywood; operates a residency program and exhibition space at the Mackey Apartments (R.M. Schindler, 1939) and runs more intimate programming at the Fitzpatrick-Leland House (R.M. Schindler, 1936) in Los Angeles. The MAK Center is the California satellite of the MAK – Austrian Museum of Applied Arts / Contemporary Art in Vienna, and works in cooperation with the Friends of the Schindler House.
MEDIA ENQUIRIES:
PDG Arte Communications
pressoffice@artecommunications.com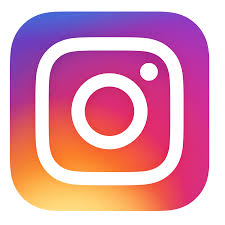 Follow PDG ARTE COMMUNICATIONS
to get more news and infos about the upcoming exhibitions!