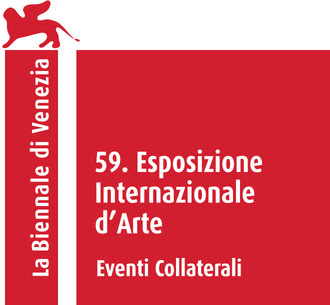 Angela Su: Arise, Hong Kong in Venice,
Collateral Event of the
59th International Art Exhibition - La Biennale di Venezia
M+, Hong Kong's global museum of contemporary visual culture in the West Kowloon Cultural District, and the Hong Kong Arts Development Council (HKADC) are proud to announce the exhibition Angela Su: Arise, Hong Kong in Venice, Collateral Event at the 59th International Art Exhibition - La Biennale di Venezia. This is the fifth collaboration between M+ and the HKADC at one of the world's most prestigious international art platforms
Freya Chou, an independent curator based in Hong Kong, guest curated the exhibition with consulting curator Ying Kwok, senior curator at Tai Kwun in Hong Kong and guest curator of Hong Kong's Collateral Event at Biennale Arte 2017.
In her presentation, Su conveys a speculative narrative through interlocking fictional perspectives. The act of levitation serves as an organising metaphor that reappears throughout Su's drawings, moving image works, embroideries, and installations. The artist assumes the guise of a fictional alter-ego to explore the myriad cultural and political valence of rising in the air.
The centrepiece of the exhibition is a new video work, The Magnificent Levitation Act of Lauren O. This pseudo-documentary tells the story of Lauren O, a fictional character who believes she can levitate, and her involvement with Laden Raven, an activist group catalysed by the US anti-war movement of the 1960s. Su's video comprises found footage and clips of a new performance by the artist. Weaving together fact and fiction, the work suggests an alternative space for action and disruption.
Traces of Lauren O and Laden Raven are embedded in the constellation of artwork in the exhibition. The works on view invite the audience to take a journey in this fictional world built by Su. A circus ring and a swing, both exaggerated in scale and proportion, are situated in the courtyard outside the main exhibition. Su's renowned drawings and hair embroideries are also featured in the presentation, conveying the physical and psychological experiences of living in precarious times.
The world Su creates in Arise is an assemblage of various contemporary expressions of how an individual can confront a changed and changing world. Fiction allows us to create this hybrid world, a space where we can explore ideas that cannot be confronted directly. As was the case with the four previous collaborations between M+ and HKADC for the International Art Exhibition of La Biennale di Venezia, Hong Kong audiences will have the opportunity to see Angela Su's work following the close of the Venice presentation. A return exhibition will be on view in 2023 at M+ in Hong Kong.
Suhanya Raffel, Museum Director, M+, underscores the importance of the ongoing collaboration between M+ and HKADC for fostering recognition of Hong Kong artists and curators on an international stage: 'The opening of Angela Su's presentation in Venice marks the fifth fruitful collaboration between M+ and the HKADC, in which we present the best of Hong Kong contemporary art and curatorship to a wide international audience in Venice. We are pleased to present another female artist and are extremely proud to see curators from Hong Kong taking on a more significant role in the project. For M+, this edition of the Biennale Arte 2022 is especially significant as our museum is now open. We trust that our permanent home will allow us to continue to promote and nourish the development of Hong Kong art in new and inspiring ways. We look forward to receiving an international audience in Venice.'
Wilfred Wong, Chairman of HKADC, says, 'Our participation as Collateral Event in the Venice Biennale has been one of the flagship projects of HKADC since 2001. Over the years, we have presented outstanding Hong Kong visual artists and their works to the world through this international arts platform. We are glad to continue our partnership with M+ this year to present respected artist Angela Su's works to a global audience in Venice. We believe that the exhibition will promote and profile Hong Kong arts and culture, as well as encourage new perspectives which enlighten the world.'
Doryun Chong, Deputy Director, Curatorial and Chief Curator of M+, who served as Co-Curator of the 2015 edition and as Consulting Curator for the 2017 and 2019 editions, emphasises the relevance of Angela Su's Venice presentation: 'Angela Su's presentation features the artist's celebrated, extremely meticulous drawings and embroidery inspired by anatomical illustrations, as well as montaged moving image narratives composed of a wide range of found footage. Traversing disciplines of arts and sciences, and cultures and times, Su's work demonstrates not only the complex breadth of the artist's practice, but also the depth of talent and discourse in contemporary art in Hong Kong.'
Freya Chou, Guest Curator, elaborates on the artist's practice for this edition: 'It is a great honour to be working on Hong Kong's Collateral Event at the Biennale Arte 2022 La Biennale di Venezia with Angela Su. For this immensely important exhibition Angela has taken on the challenge by embracing new mediums. We are extremely excited to see the project come to life despite the challenges posed by the pandemic, and we hope it will resonate with both international and local audiences.'
Artist Angela Su expresses her delight with the opportunity to represent Hong Kong as a Collateral Event in Venice: 'I am very grateful for the generous support I have received from M+ and the HKADC to develop this new body of work and to be able to represent Hong Kong as a Collateral Event of the 59th International Art Exhibition of La Biennale di Venezia, a leading international platform to exchange innovation and ideas around contemporary art. I am thrilled to represent, my hometown, and a place that has shaped my artistic practice over the years. It is particularly meaningful for me to show in Venice, and to connect with a global audience through my participation in a Collateral Event at the Biennale Arte 2022.'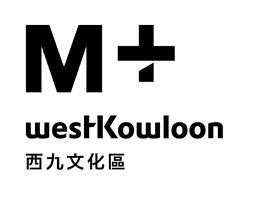 ---