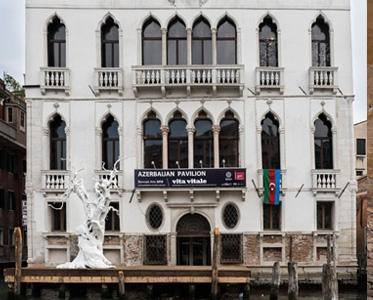 Ca' Garzoni
Overlooking the Grand Canal at 1 min walk from Campo S. Stefano
1000 sq.m.
Brief history
Ca' Garzoni is an architectural jewel in the heart of the Grand Canal. Over two hundred windows with enchanting views of Venice enrich the palazzo's Late-Gothic façade, accentuating its luminosity. The palace dates back to the mid 15th century. Originally commissioned by a wealthy family of merchants, it later became the property of the Garzoni family in the 1600's. Acclaimed as one the Republic of Venice's most illustrious families, they maintained their remarkable tenure here for centuries. As an emblem of power and wealth, the Palace housed the library of Pietro Garzoni – the grandson of the family's progenitor and an eminent historian – in one of its grand halls at the time of "La Serenissima", thereby consecrating the palace as a symbol of the city of Venice.
Location
Ca' Garzoni is located in Calle del Traghetto o Garzoni close to Campo S. Stefano, 2 min walk from Palazzo Grassi.
Ca' Garzoni hosted for the first time an exhibition on the occasion of the Azerbaijan Pavilion in the 56. International Art Exhibition – la Biennale di Venezia.
---
See other Exhibition spaces in Venice
---