EZIO CAMORANI



Personal painting exhibition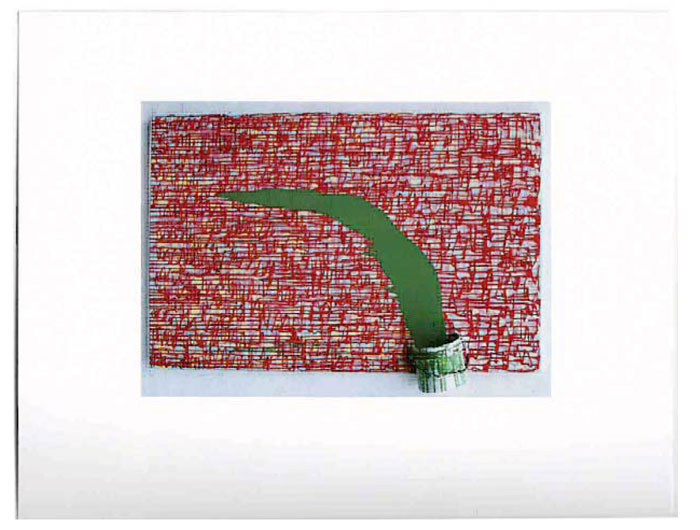 Press Release
Inauguration: 22 October 2009 at 5.00 p.m.
Open to the public: 22 October - 22 November 2009; opening hours 10.00 a.m. - 6.00 p.m. (closed on Tuesdays)
Venue: Infopoint Arte Communications, Riva San Biagio, Castello 2145 – 30122 Venice
Artist: Ezio Camorani
Curator:Enzo Dall'Ara
Organization: Fondazione Valerio Riva in collaboration with Arte Communications
Catalogue:Christian Maretti Editore

Fondazione Valerio Riva and Arte Communications present a personal exhibition by the painter and engraver Ezio Camorani, an artist with a noteworthy expressive career who, inspired by the great experiences of the past and by modern and contemporary stimuli, has developed a considerable personal language, centred on the constructive dynamic of the continuous "gestural sign", which the artist himself sees as "a symbol of our time". Colour is a primary component of each work, processed not instinctively but following an evolving sign that is always controlled and a gesture that dances over the canvas, releasing creative impulses and stimulating sensory and tactile values. When the pictorial progress comes up against a break or tear, a consecutive dynamic process is triggered which pervades the entire surface of the painting. The canvases, sometimes in a modular composition, reveal distinct geometric shapes, where colour and light interact in harmonies that call to mind suggestions of "contemporary showcases".
Ezio Camorani, who defines himself a "realist" painter, but not a painter of visual images or stories, in fact produces prevalently aniconic creations which, in the energetic rhythm of traces of signs and colours, evoke the frantic ferment of contemporary life, tormented by speed, violence and chaotic noise. Yet the painter's art yearns for the chromatic objectification, sign and gesture of music, and of jazz in particular. If underlying hints of abstract impressionism can emerge from the works, they are more akin to the pop impulse, a movement to which the artistic has made significant tributes, which now seem to be confirmed by the occasional inclusion in his paintings of a sensuous female mouth, the true aesthetic icon of our time. Being aware of the role that art plays as a message of communication, Ezio Camorani has also dedicated a substantial installation to Picasso's "Guernica".
Ezio Camorani, a self-taught painter and engraver from Romagna, trained at the Academy of Fine Arts in Ravenna where he followed courses in painting and history of art held by Raffaele De Grada and courses in engraving under Tono Zancanaro. The meeting with Ilario Rossi was of fundamental importance for his artistic career, while the periods he spent in Paris, Munich and Berlin, and currently in London, were most profitable.
Esteemed by critics and by the public, he took part in the X Quadriennale in Rome in 1975 and, in 1976, in the Venice Biennale, in the Social Environment Section. He has held many personal and collective exhibitions in the medium of painting or engraving, either organised by himself or as a guest artist; many significant works are also to be found in public and private collections.