Finnish Academy of Fine Arts
Kemal Can, Mika Helin & Matti Koskinen, Riitta Kopra, Oskari Tolonen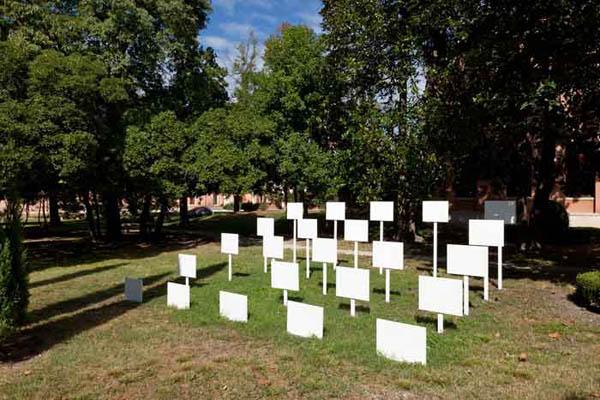 On Onto Form
Whatever form might have been forced to become active, strong, fluent in persistence has yet to give back as it has been asked to. This does not force our demands, but stirs their surface. That can seem to reflect back on to the forms in question.
What is such interest that abides most pleasantly on top of things? Such is the nature of jokes, lightness of the senses and time shortly spent. A strong foothold gives hope or assures of force. Force is a weak subject in reference to any lightness. Strength asks for a revelation.
To demand whatever implies some knowledge and asks more of it. Knowledge being fabricated only after anything, it seeks, and leads all questions. If seeking gives any guarantees theirs is the function to sustain the search. Superficiality of demands, the interest hunger is coated with, delight, complete forms merely in passing.
But wasn't it only something that only seemed to reflect back on to the forms in question?
Nothing of concern has, if anything. And if with demands it is only the surface stirring, any fluency and benefit of force may be found in time and any persistence in intention. There are loose ends and all forms leak, only a bit or totally.
Text by
Oskari Tolonen
---