'You (you).' - Lee Kit
Collateral Event of the 55th International Art Exhibition – La Biennale di Venezia
Major solo exhibition by leading Hong Kong Artist Lee Kit presented in Venice
Venue: Castello 2126, Campo della Tana (Opposite the main entrance of Arsenale)
'You (you).', Collateral Event of the 55th International Art Exhibition - la Biennale di Venezia opening 1 June 2013, will feature a major solo exhibition by leading Hong Kong artist Lee Kit. 'You (you).' will present a series of new commissions, including sound, video and performance works, ready-made objects, and fabrics. The exhibition is co-presented by M+, Hong Kong's new museum for 20th and 21st century visual culture in the West Kowloon Cultural District and The Hong Kong Arts Development Council (HKADC). Dr Lars Nittve, world-renowned curator and Executive Director of M+, is the Lead Curator.
'You (you).' has been conceived through the recollection of personal and collective moments to reflect on the construction of memory, time and place. The exhibition is a continuation of Lee's investigation into the ambiguous territory between the private and public. Lee's employment of repetitive gestures, mundane objects and other intangible materials subtly recall the qualities of the everyday. These commonplace materials seemingly placed at random throughout the exhibition, are in fact meticulously arranged to function as emotive and sensory triggers, evoking both real and imagined memories.
Lars Nittve said: "Lee Kit is to me one of the leading artists in Hong Kong's thriving contemporary art scene. I have during my years here been repeatedly touched by how Lee Kit so seemingly effortlessly manages to mix a deep understanding of contemporary art with something very personal and intimate. His work is at the same time uncompromising and extraordinarily open for participation, intimate and at the same time public. It truly embodies the fundamental and wonderful uncertainty at the heart of all good art – while bringing together western and ancient Asian cultural traditions."
Born in 1978, Hong Kong, Lee Kit currently lives and works in Hong Kong and Taipei. Shifting across a diverse range of media, Lee's practice is deeply rooted in his personal surroundings and experience. Lee trained as a painter at the Chinese University of Hong Kong, during which he began to move away from representational tendencies and the confinement of stretched canvases, reducing the act of painting to a network of repetitive lines on fabrics, using the process to document time and emotions. These hand-painted fabrics were then turned into and used as ordinary functional items, such as tablecloths, curtains and blankets, engaging these essentially private outcomes with the public sphere. His recent installations combine different objects, images and mediums to form sparse yet intimate settings that suggest traces of immaterialised relationships.
Lee has featured in major exhibitions in top museums worldwide including The New Museum and MoMA New York in 2012 and Tate Modern, London in 2010. His recent solo exhibitions include Every breath you take., Minsheng Art Museum, Shanghai, China (2012), 1, 2, 3, 4..., Lombard Freid Projects, New York, USA (2011), Henry (Have you ever been this low?), Western Front, Vancouver, Canada (2011), Well, that's just a chill, ShugoArts, Tokyo, Japan (2010), Someone Singing and Calling our Name, Osage, Hong Kong (2009), Remains from several days, Mori Gallery, Sydney, Australia (2008), ¾ suggestions for a better living, Para/Site Art Space, Hong Kong (2007). He has also participated in numerous international group exhibitions such as What should I do to live in your life?, Sharjah Art Foundation, Sharjah, UAE (2012), Trading Futures, Taipei Contemporary Art Center, Taipei, Taiwan (2012), The Ungovernables, The New Museum, New York, USA (2012), Print/Out, The Museum of Modern Art, New York, USA (2012), No Soul For Sale, Tate Modern, London, UK (2010), Platform in Kimusa, Seoul, South Korea (2009), Farewell to Post-Colonialism, The 3rd Guangzhou Triennial, Guangdong Museum of Art, Guangzhou, China (2008), Sprout from White Nights, Bonniers Konsthall, Stockholm, Sweden (2008), Pearl River City, Contemporary Art Centre, Vilnius, Lithuania (2007). Lee is the recipient of the Art Futures Award at Art HK in 2012. His works are collected by a number of public and private collections worldwide, including Stedelijk Museum voor Actuele Kunst and the Hong Kong Museum of Art.
Press Enquiries
Jade Ouk / Erica Siu, Sutton PR Asia, jade@suttonprasia.com / erica@suttonprasia.com, +852 2528 0792
Debbie Ho, WKCDA, debbie.ho@wkcda.hk, +852 2200 0210 / +852 9177 1686
Wendy Tso, HKADC, wendy_tso@hkadc.org.hk, +852 2820 1031
Notes for Editors
LEAD CURATOR
Dr Lars NITTVE
Executive Director, M+
West Kowloon Cultural District Authority, Hong Kong
Born 1953 in Stockholm, Nittve is currently the Executive Director of M+ in Hong Kong. After studies at the Stockholm School of Economics, a M.A. at Stockholm University and Post Graduate Studies at New York University, he served as lecturer in art history at the University of Stockholm (1978-85). During the same period he held a post as senior art critic at the Swedish daily Svenska Dagbladet, and contributed regularly to Artforum.
Nittve was appointed chief curator at the Moderna Museet in Stockholm in 1986. He served as the founding Director of Rooseum – Center for Contemporary Art in Malmö, Sweden (1990-1995). In July 1995, Dr Nittve became the Director of the Louisiana Museum of Modern Art in Humlebaek, Denmark, where he also curated the groundbreaking exhibition Sunshine & Noir – Art in L.A. 1960-1997 and the first solo exhibition of Cai Guo Qiang outside Asia. In 1998, he was named the first Director of Tate Modern, London, which opened in May 2000 to great acclaim. In November 2001, he returned to Moderna Museet in Stockholm as Director. Since January 2011, Nittve has been with the West Kowloon Cultural District as the Executive Director of M+, the museum for visual culture in Hong Kong.
CURATOR
Yung MA
Assistant Curator, M+
West Kowloon Cultural District Authority, Hong Kong
Born 1979 in Shanghai, Ma is currently assistant curator at M+ in Hong Kong. He was the gallery manager at Art Statements Gallery and the assistant curator at Para/Site Art Space, both in Hong Kong. He was also the assistant curator and project manager of Pak Sheung Chuen's solo exhibition Making (Perfect) Word: Harbour, Hong Kong, Alienated Cities and Dreams at the 53rd International Art Exhibition – la Biennale di Venezia. In 2011, he was the guest curator of A Wedding, an exhibition and event featuring works from over 100 international artists co-organised by Para/Site Art Space and Vitamin Creative Space, and co-curator of The Visionary Trading Project at Guest Projects in London. Ma also contributes regularly to a number of publications and exhibition catalogues. He holds a M.A. in Curating Contemporary Art from the Royal College of Art and a B.A. in Fine Art and Japanese from the University of Reading.
WEST KOWLOON CULTURAL DISTRICT
The West Kowloon Cultural District is the largest arts and cultural project in Hong Kong to date. Its vision is to provide a vibrant cultural quarter for the city; a vital platform for the local arts scene to interact, develop and collaborate; and major facilities to host and produce world-class exhibitions, performances and arts and cultural events. The District will include 17 core arts and cultural venues and 30,000 square metres of space for arts education. It will be a low-density development, providing ample open green space and embracing two kilometres of a vibrant harbour-front promenade, 23 hectares of open space and a green avenue, and closely connected with the neighbourhood.
The project will be developed in phases with construction scheduled to commence in 2013. The venues to be commissioned in Phase 1 include M+ (20th-21st century visual culture museum), the Xiqu Centre (main theatre and Tea House), a Freespace with an outdoor stage, a Lyric Theatre, a Centre for Contemporary Performance, Medium Theatre I, a Music Centre with a Concert and Recital Hall, a Musical Theatre, a Mega Performance Venue and an Exhibition Centre. A host of ancillary facilities including a Resident Company Centre, other creative learning facilities and a number of Arts Pavilions for visual arts exhibitions will also be constructed in this phase. Phase 2 will involve the commissioning of the Great Theatre, a small theatre as part of the Xiqu Centre, Medium Theatre II.
WKCDA's first cultural event was the West Kowloon Bamboo Theatre which was staged at the future site of the Xiqu Centre near Canton Road during the Chinese New Year in 2012. Mobile M+: Yau Ma Tei marked the second program presented by WKCDA and the first in the series curated by M+ scheduled to occur leading up to the opening of the M+ museum in 2017.
M+
M+ is the new museum for visual culture in Hong Kong, as part of the West Kowloon Cultural District (WKCD), focusing on 20th- and 21st- century art, design, architecture and the moving image. From day one, M+ is set to develop content from a Hong Kong perspective, the perspective of the "now", and with a global vision, from the "inside out". M+ will be shaped around the ideas, vision and, eventually, contents formulated now and in the coming years through programs such as the recent Mobile M+: Yau Ma Tei exhibition. The scale of the building, at around 60,000 square metres, will be on par with the Museum of Modern Art in New York. It is a project with a strong public service ethos, fundamentally as a museum for the more than seven million people living and working in Hong Kong, firmly rooted in the location and its unique cultural ecology.
HONG KONG ARTS DEVELOPMENT COUNCIL
Established in 1995, the Hong Kong Arts Development Council (HKADC) is a statutory body set up by the government to plan, promote and support the broad development of the arts including literary arts, performing arts, visual arts as well as film and media arts in Hong Kong. Aiming to foster a thriving arts environment and enhancing the quality of life of the public, the HKADC is also committed to facilitating community-wide participation in the arts and arts education, encouraging arts criticism, raising the standard of arts administration and strengthening the works on arts policy research.
To achieve the goals of fostering the development of arts groups, raising the level of artistic standards and exploring development opportunities for artists, the following development strategies will be adopted:
- Supporting promising artists and arts groups for artistic pursuits
- Promoting arts administration to improve the management of arts groups
- Focusing on the arts environment and proposing policy recommendations
- Enhancing public participation and exploring arts space
- Fostering strategic partnerships and bringing arts resources together
The HKADC has been taken part in the Biennale as a collateral event since 2001, with an aim to enhance exchange and communication between Hong Kong and other countries in the world. About 400,000 people have visited the past six exhibitions.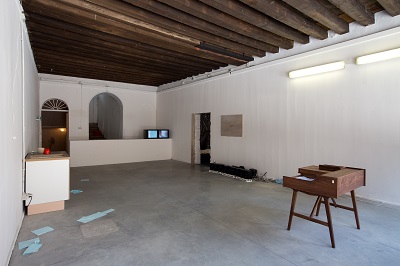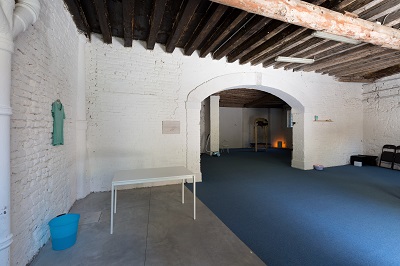 © Sergio Martucci