Italy - BARBARA TABONI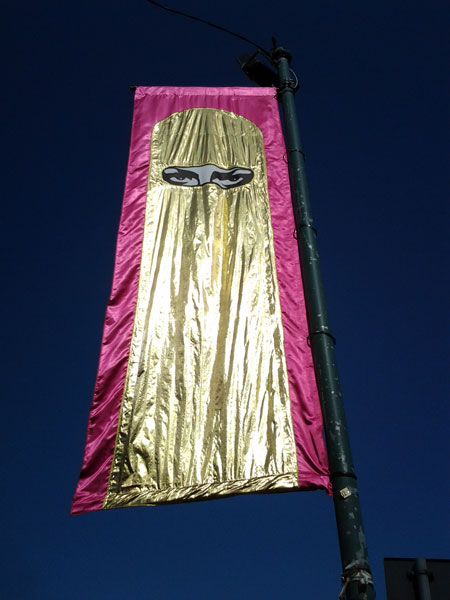 Working on the idea of a flag offers the opportunity to make a political, social, or spiritual declaration.
Inner Revolution is the result of this choice.
Man is conditioned by different cultural influences, and often the abuse exerted by one idea over another gives rise to conflict among peoples. I am convinced that the only sensible revolution, the only one still possible in our era, is the inner revolution.
The flag is made of stitched fabric, worked on both sides. On one side are the words Inner Revolution, while the other side is occupied by a phallic shape on which female eyes have been painted. This golden and veiled image is a universal symbol of existence.
Text by the artist