Italy - ROBERTO BRICALLI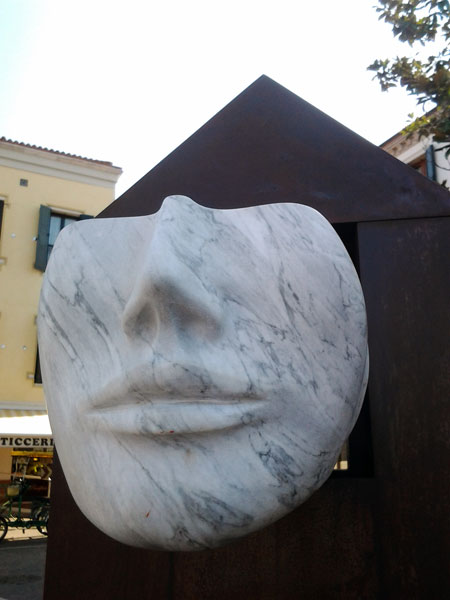 The apparent contradiction in Bricalli's work is perhaps its most precious and interesting artistic feature.
The strength and the geometrical decision of the forms, in distinct contrast with the purity of lines of his faces; the determination and importance of marble and bronze in producing works with a disarming aesthetic lightness.
A game or perhaps a continuous conflict between his maquettes and the choice of material.
Classical lines revisited, extended in the manner of Arp, suddenly become harder and more modern at the same time.
Interplays of containers, spaces, openings and architectures that support and protect his faces… Moments in which the matter is lacking, as though the artist were still looking for something…
Bricalli resumes classical shapes and subjects and makes them belong to his own time. He experiments and studies, but remains wisely and nobly anchored to the principle material of sculpture, to marble, with its strength and preciousness.
He "modernises" the forms, even though he is able to place them historically in past times and cultures, as in his recent works of the tinache the fruit of months of study in South America, in Argentina where he has already been a guest at successful exhibitions.
Text by Serena Mormino