James Wong Represents Macau at the Venice Art Biennale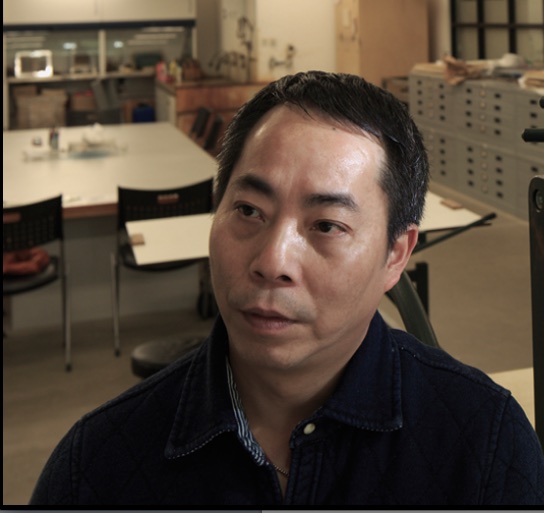 Next year we will celebrate the 57th edition of the International Art Exhibition - La Biennale di Venezia, which will be under the direction of Cristine Macel from May 13th to November 26th next year. Another year to collaborate with Macau, a country we have been working with since 2007.
This year the judging panel of the Macau Museum of Art (MAM) has chosen artist James Wong Cheng Pou to represent Macau's Pavilion. .
"The five members of the judging panel; comprising of the Director of the School of Arts of the Macao Polytechnic Institute (IPM), Hsu Hsiu-Chu, the veteran Macau artist Wong Ho Sang, in collaboration with the director and art consultant of MAM, Chan Hou Seng and António Conceição Júnior and the curator of MAM, Ng Fong Chao, unanimously chose Wong from a group of nearly 40 Macau-based candidates to showcase his works alongside many other international artists.
During the information session held yesterday MAM also revealed the exhibition plan of the Macau Pavilion for the 2017 Biennale.
Wong was awarded with the 2010 Sovereign Asian Art Prize and was recognized as one of the top 30 Asian artists. He was involved in the development of modern art education in the territory and has been dedicated to education in printmaking since 1990. He is currently President of the Printmaking Research Centre of Macau and Chief Curator of the Macau Printmaking Triennial.
In the past he has assumed several roles, namely as the Chief of the Division of Arts Research and Museology of Leal Senado, the Head of the Printmaking Department of the Academy of Visual Arts (known today as the School of Arts of the Macao Polytechnic Institute) and the Coordinator of the Ethnography Exhibition in Luis de Camões Museum.
Outside of Macau, his works have been showcased in mainland China, Japan and in the United Kingdom, and are part of the collections of several institutions around the world.
In this edition of the Venice Biennale, the Macau Pavilion will feature Wong's work creating an ambience using three-dimensional modeling, installations, paintings and mobile images in order to express the artist's experience of the region's rapid development in recent years. The layout is designed to evoke memories of going back to the countryside.
The Venice Art Biennale has been held since 1895 and is one of the most important contemporary art events attracting hundreds of thousands of visitors from around the globe every year. RM"
From: http://macaudailytimes.com.mo/james-wong-represents-macau-venice-art-biennale.html