News
World Tour Exhibition "Heart Water Ink" by Simon Ma
Paolo De Grandis appointed curator for the World Tour Exhibition "Heart Water Ink" by Simon Ma who recently participated with a successfully exhibition in the Venice Biennale.
The first exhibition will be inaugurated on 28th April in Yixing at the Xu Beihong Art Museum as a tribute to the Master.
The following exhibitions will be held in Hong Kong, Beijing, London, Miami, celebrating the final show with a huge project in the EXPO in Milan in 2015.
Within the Arte Laguna Prize 2014, Roberto Cambi with the artwork "E' solo una questione di tempo" has been awarded with the OPEN Special Prize.
This award will offer the winner the possibility to be included in the seventeenth edition OPEN, the International Exhibition of Sculptures and Installations taking place from 28th August to 28th September 2014 at Venice Lido and on the Island of San Servolo, in parallel to the Venice Film Festival. Conceived and curated by Paolo De Grandis, co-curated by Carlotta Scarpa, the exhibition is organised by PDG Arte Communications in collaboration with the Municipality Lido Pellestrina and is held under the patronage of the Italian Ministry of the Cultural Heritage, the Ministry for Foreign Affairs, the Veneto Region and the Province of Venice.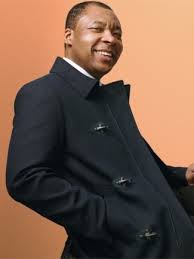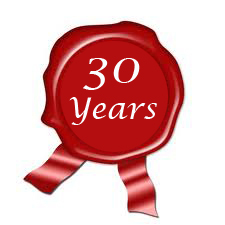 Celebrating 30 years!
Over 200 exhibitions since 1984!
96 exhibitions in the Venice Biennale and over 500 artists presented in 16 years of OPEN, International Exhibition of Sculptures and Installations.
We are organising the 17th Edition of OPEN International Exhibition of Sculptures and Installations
OPEN means at exhibiting works of art in the outdoor sites of Venice Lido and the San Servolo Island in parallel with the Venice Cinema Festival.
We will consider Sculpture, Installation and Performance. This partition only has an indicative value and is not to meant as a discrimination. Therefore art works referring to the purpose of the Exhibition will be admitted even if they are not created using the above mentioned techniques on condition that all the art works are suitable to be exhibited in the outdoor sites.
For more information please send us an email at: info@artecommunications.com
Hurry up!
The Biennale is ending!
But take your time
to visit our exhibitions!
NATIONAL PARTICIPATIONS
ANDORRA PAVILION
TEMPUS FUGIT
Artists: Javier Balmaseda, Samantha Bosque, Fiona Morrison
Organizer: Ministry of Culture
Venue: Arsenale di Venezia, Nappa 90, Castello
AZERBAIJAN PAVILION
ORNAMENTATION
Artists: Butunay Hagverdiyev, Chingiz, Fakhriyya Mammadova, Farid Rasulov, Rashad Alakbarov, Sanan Aleskerov
Organizer: Heydar Aliyev Foundation
Venue: Palazzo Lezze, Campo S. Stefano, San Marco 2949
www.azerbaijanvenicebiennale.ru
CÔTE D'IVOIRE PAVILION
TRACES AND SIGNS
Artists: Frédéric Bruly Bouabré, Tamsir Dia, Jems Robert Koko Bi, Franck Fanny
Organizer: Government of Côte d'Ivoire, Ministry of Culture and Francophony
Venue: Spiazzi, Arsenale, Castello 3865
COLLATERAL EVENTS
YOU (YOU). – LEE KIT
Artist: Lee Kit
Organizer: M+, Museum for Visual Culture, Hong Kong Arts Development Council
Venue: Arsenale, Campo della Tana, Castello 2126
PATO.MEN
PALACE THEATRE OF MEMORY ENCYCLOPEDIC, AN EXERCISE BY CARLOS MARREIROS
Artist: Carlos Marreiros
Organizer: Civic and Municipal Affairs Bureau of Macao, Macao Museum of Art
Venue: Arsenale, Campo Della Tana, Castello 2126/A
INK ּ∙ BRUSH ּ∙ HEART - XISHUANGBANNA
Artist: Simon Ma
Invited Artist: Julian Lennon
Curators: Achille Bonito Oliva, Paolo De Grandis
Organizers: China International Cooperation Center, Museum of Contemporary Art, Shanghai
Venue: Conservatorio di Musica Benedetto Marcello, Palazzo Pisani, San Marco 2810
THE GRAND CANAL
Artists: Bai Chongmin, Gao Jie, He Haoyuan, Huang Rui, Peng Xiaojia, Qiu Zhijie, Shi Qing, Wang Du, Irrelevant Committee (Fei Gao, Zhiyuan Chen, Liangyong Li, Nan Ye, Lijun Guo, Hongyu Jia, Ke Niu, Guilin Wang), Xiao Lu, Xu Bing, Zhang Yangzi
Organizers: Xiao Feng and Song Ren's Art Museum
Venue: Museo Diocesano, 4312 Castello