Martin Roth, former V&A director, dies aged 62
First German to head major UK museum oversaw record visitor numbers but left V&A after disillusionment with Brexit vote
Link to source: https://www.theguardian.com/artanddesign/2017/aug/07/martin-roth-v-and-a-dies-aged-62#img-1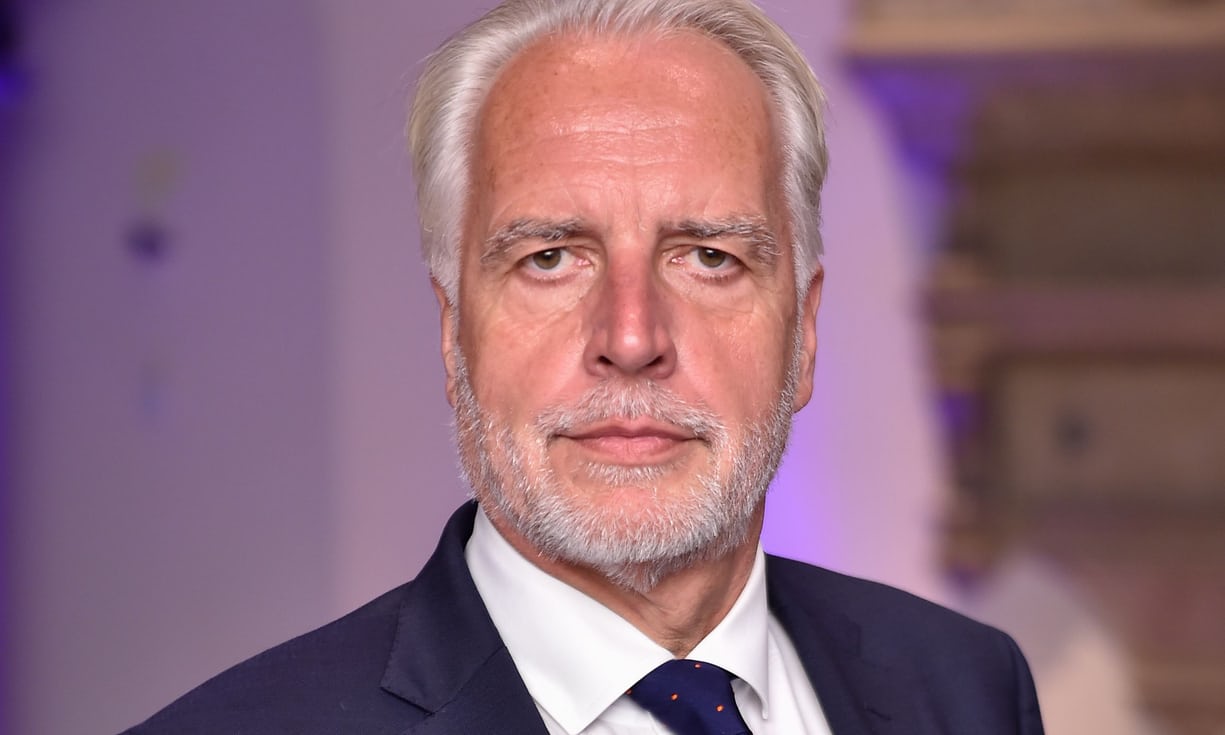 Initiatives under Martin Roth's leadership included the expansion of the museum to China, Dundee and east London. Photograph: Nick Harvey/Rex/Shutterstock
Mark Brown Arts correspondent,
The V&A has paid tribute to its former director Martin Roth, who has died in Berlin, aged 62.
Roth was the first German to head a major British museum, leaving the V&A in 2016 shortly after it won the museum of the year award. That victory meant that Roth, after five years in charge, could leave while the museum was on a high. However it was a decision also hastened by his disillusionment over the Brexit vote.
He died from cancer, diagnosed only weeks after he left the V&A.
Nicholas Coleridge, the chairman of the V&A, said the museum was extremely saddened to hear of Roth's death. He said: "Martin will be remembered as a man of prodigious energy, a director with a global reputation both within the museum world and beyond, a committed Europhile and cultural ambassador with a philosophical turn of mind, as well as a devoted husband and father."
Coleridge said Roth had made it his mission to raise the international profile of the museum. Initiatives under his leadership included a presence at the Venice Biennale, the expansion of the museum to China, Dundee and east London, the founding of the V&A research unit, and the opening of restored galleries devoted to European arts and crafts of 1600-1815.
"This, combined with exhibitions such as David Bowie Is, Alexander McQueen: Savage Beauty, Disobedient Objects and Engineering the World: Ove Arup, raised the V&A to new heights," he said. "We will greatly miss Martin, and are profoundly grateful for his considerable contribution to the V&A."
Roth was director general of the Dresden state art collections from 2001-11 and was succeeded by Hartwig Fischer, who last year trod a similar path when he was appointed director of the British Museum.
Fischer said he was "shocked and saddened" by the news of Roth's death. "Martin was an energetic moderniser of museums. He was a great advocate of museums playing an active role as institutions in today's societies, and he did much to internationalise collections. He fostered global cooperation and exercised considerable skill in cultural diplomacy. He will be missed."
Roth's leadership of the V&A was widely regarded as a success, with visitor numbers reaching record numbers, and it was a surprise when Roth announced his intention to leave last year. Leaving the museum on a high and in robust health was clearly a major motivation, but Roth had made no secret of his views on the UK decision to leave the EU.
He was born in Stuttgart in 1955 and the issues were personal. "For me, Europe is simply synonymous with peace," he said in an interview with German broadcaster DW. "I didn't want to be a German. I did not want to grow up in a country that had killed a huge part of its population.
"So for me, Europe always gave hope for a peaceful future, based on sharing, solidarity and tolerance. Dropping out always means creating cultural barriers – and that worries me."
Roth said in interviews that he wanted to be more politically involved on returning to Germany. He was appointed honorary president of the Institute for International Relations.
The German culture minister, Monika Grütters, was among those who paid tribute. She said: "With the passing of Martin Roth, the German and international museum world has lost one of the most prominent but also polemical personalities. He took part in numerous discussions with a strong opinion and enriched these debates. His capacity for enthusiasm was contagious."