Exhibitions 2017
KARACHI BIENNALE
Art Among the People
Curated by Paolo De Grandis
Paolo De Grandis has been appointed international curator for the first Karachi Biennale to be held from 22nd October to 5th November 2017 in 12 locations within Karachi.

Yoko Ono with her memorable ONOCHORD created for OPENASIA in 2004, Michelangelo Pistoletto with the Third Paradise, Sarah Revoltella, Max Papeschi, Marco Nereo Rotelli, Elisabetta di Sopra, Federico Nero and the video artists from Hybrid Suite selection – MIH Made In Heaven, Candy Candy/Patrizia Chianese, Laura Federici – curated by Claudio Crescentini are the artists selected by Paolo De Grandis for this first edition of the Karachi Biennale directed by Amin Gulgee.
The project Art Among the People is supported by the Consulate of Italy in Karachi with the aim to encourage and promote the Italian art and culture in Pakistan.
Paolo De Grandis on the occasion of the inaugural tour of the first Karachi Biennale, will take part in an international symposium. He will recount his commitment to the world of art: from his 118 exhibitions organised at the Venice Biennale, of which 64 national exhibitions and 54 events, the first participation of Taiwan at the Venice Biennale in 1995, the creation of the outer pavilions of the Venice Biennale outside the area of the Giardini and Arsenale, as well as the long-term project From la Biennale di Venezia & OPEN to MACRO and the 20 years of OPEN, International Exhibition of Sculptures and Installations.

The Karachi Bienniale will host over 150 artists from Pakistan and around the world. Their works will be exhibited in numerous venues in the city including the monumental Narayan Jagannath Vidyala Hight School (NJV). Founded in 1855, NJV is a building of great historical and cultural value; the Sindh Assembly headquarters has formed many social and political leaders in the country. Today, however, only a small part of the building is used, and the Karachi Biennale intends to bring attention, re-evaluate and revive this important landmark in one of the most populated cities in the world, enabling new viewers to access and recapture the story of Karachi, often obscured by the tensions due to its rapid urban growth.
Since the 1950s, when Karachi grew up from a small harbour to a mega city centre, the city attracted a large number of independent thinkers. It has been home to many influential modern and contemporary artists. Its tunnel circuit is unrivalled in the country and is one of the most lively in southern Asia. Pakistan has started to play an important role in the global map thanks to the interest that has developed around the positive international results of its artists. These results reflect the depth and vitality of the country's artistic production.
Through the architecture of its exhibitions, symposia, performances and numerous programs for visitors, the Karachi Biennale will combine creative energies and new sparks in the local and international artistic landscape.
The theme chosen for this first edition is Witness: artists as witnesses.
Art as a testimony of its time has always carried a great significance. This is especially true in times when memory is deeply disputed and, as stated by Kundera, "The struggle of man against power is the struggle of memory against 'oblivion".
The goal of the Karachi Biennale is to bring art into public spaces by generating awareness, engagement and public involvement through projects that interact with the spectator to create a democratic and accessible platform.
With the support of: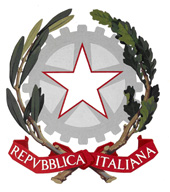 Consolato d'Italia
Karachi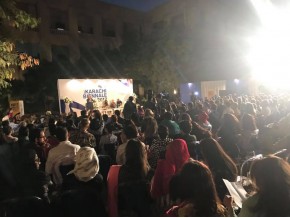 Karachi Biennale opening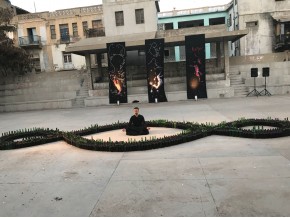 Third Paradise by Michelangelo Pistoletto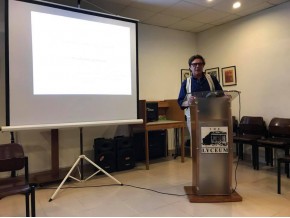 Paolo De Grandis - KB Panel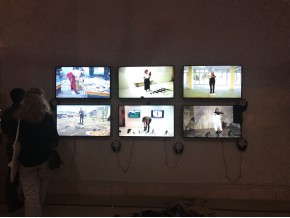 I Fight by Sarah Revoltella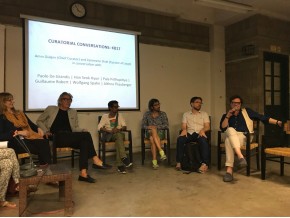 KB Curatorial Conversation
MAURITIUS PAVILION
57. International Art Exhibition - La Biennale di Venezia
Speeded Up Nature


copy Michael Lalljee
Commissioner: Thivynaidoo Perumal Naiken,
National Art Gallery,
Ministry of Arts and Culture, The Republic of Mauritius
Curator: Olga Jürgenson
Executor: Krishna Luchoomun
Exhibitors: Michael Lalljee, Robert Rauschenberg, SEO, Jacques Desiré Wong So
Coordinators in Venice: PDG Arte Communications, Valorizzazioni Culturali
Venue: Instituto Santa Maria della Pietà, Castello 3701, Venezia
"Art is nature speeded up and God slowed down"
Malcolm de Chazal
The national Pavilion of the Republic of Mauritius is an extended dialogue between international artists that focuses on the interplay between humans, their habitat and art. Nobody embraced and mixed these three in Mauritius better than the writer, painter, and visionary Malcolm de Chazal (1902 - 1981). Chazal was born in Mauritius and except for six years at Louisiana State University (US), where he received an engineering degree, spent most of his time in his homeland, to which he was strongly attached, a "fiancée" difficult to leave, as he professed.
Malcolm de Chazal had for years been a proponent of the myth of Lemuria, a lost mystical continent and cradle of humanity, the original Eden, of which Mauritius and the other islands of the Mascarenes are furtive reminiscences. Chazal believed that the mountains of Mauritius were cut and sculptured in prehistoric times by the hands of super
human giants and were inhabited by poets. Unexpectedly, his seemingly surrealist theories gained support earlier this year, when lost lava-covered pieces of an ancient continent, dubbed 'Mauritia', were found under the island of Mauritius; making headlines in the world news. This piece of crust is left over from the breakup of Gondwanaland, a super-continent that existed more than 200 million years ago and which split into what is now Africa, South America, Antarctica, India and Australia.
The Mauritian Pavilion proposes to recreate that ancient prehistoric Gondwanalandian (or Mauritian) Eden, where instead of superhuman Lemurian giants, artists from different continents get together to share their spiritual and realistic views on the natural and man-made world around them. The works of four artists are intertwined with selected quoted aphorisms and pensées by Chazal, which are placed directly onto the walls built specifically for this exhibition.
Jacques Desiré Wong So (Born in 1979 in Rodrigues, Mauritius) studied applied arts at Université Michel de Montaigne, (Bordeaux, France).
Jacques Desiré uses Chinese ink and acrylics in his abstract paintings on canvas; researching and developing traditional painting techniques such as sfumato and lavis, which allows the tones and colours of his works to shade gradually into one another, producing softened outlines or hazy forms. The use of meditation and breathing techniques is an integral part of the process. In his own words what inspires him is a desire to help the world become united.
Robert Rauschenberg (Born in 1925, Texas, US, died in 2008, Florida, US) was the first American artist to win the Grand Prize at the Venice Biennale in 1964. After that, he enjoyed a rare degree of institutional support and had numerous retrospectives in major museums around the world. He was awarded the National Medal of Arts in 1993 and became the recipient of the Leonardo da Vinci World Award of Arts in 1995 in recognition of his more than 40 years of fruitful artmaking. Rauschenberg's early works anticipated the pop art movement, he is well known for his "Combines" of the 1950s, in which non-traditional materials and objects were employed in innovative combinations;. by 1962, Rauschenberg's paintings were beginning to incorporate not only found objects but found images as well - photographs transferred to the canvas.
Rauschenberg's works presented in the pavilion of Mauritius were developed with the use of solvent-transfer techniques. As part of his engagement with the latest technological innovations, the artist made Iris prints and used biodegradable vegetable dyes in his transfer processes, underscoring both- his fascination with the environment and also caring for it.
Some of the artist's key rules were: collaborate, share and be generous. Belief in the power of art as a catalyst for positive social change was at the heart of his participation in numerous international projects in the 1970s-80s, and which culminated between 1984 and 1991 with his Rauschenberg Overseas Culture Interchange (ROCI). Funded almost entirely by the artist, Rauschenberg traveled to countries around the world, with the purpose of sparking a dialogue and achieving a mutual understanding through the creative process.
Michael Lalljee (born in 1980, Port Louis, Mauritius) studied fine art and education at the University of Mauritius and Mauritius Institute of Education. He works predominantly in photography, sometimes applying layers of paint on the scanned photos before scanning them again.
'Caught in Corrugated' is a series of photographs, picturing rusted and sometimes graffitied pieces of metal, which poorer people in Mauritius use as fences for their homes. Those metal corrugated pieces are in fact cut out from discarded barrels used for transporting goods (mainly oil) produced by big multinational companies. Despite being a social critique the photographs contain a certain rhythm in patterns, and a beauty of everyday found objects; additionally, the brighter colours make them looking rather optimistic.
SEO (born in 1977 Gwangju, Korea)
SEO attended Chosun University in Gwangju, In 2004 was awarded Master degree at UdK (The University for Arts, Berlin). She has exhibited extensively around the world, including the 54th Venice Biennale, Liverpool and Beijing Biennials, with solo exhibitions at Ludwig Museum Koblenz (Germany), Gwangju Art Museum (Korea), the Today Art Museum, (Beijing, China). Her works were awarded various international awards, such as the 'Meilenstein' from Leopold-Hoesch-Museum (Germany, in 2008) and the Beijing Art Award CAA, (Beijing, China, in 2010). Her works are in numerous Museum and private collections around the globe, among them the Bundeskanzleramt (German Chancellery), the MoMa (New York, US) and Kunsthalle Mannheim (Mannheim, Germany).
The artist, who now lives in Berlin, is well known for her large-scale, brightly coloured rice paper collages in which she explores the impact of new technology and globalization on humans and the environment. Her most recent works, currently exhibiting at the Mauritian Pavilion, are extensively elaborated acrylic paintings that represent surreal architectural compositions combining abstract geometric shapes and figurative elements; they were inspired by the artists' recent trip to Mauritius. A colourful world of nature's vastness: water, sky and greenery demonstrate a futuristic, utopian vision of harmony between man and nature with the urban environment along with the spiritual. The large scale of the works invites the viewer to enter the world of SEO's contemporary version of Eden, with its harmonious relationship between Natural and Man-made elements.
Olga Jürgenson (born 1969 in Siberia, USSR) is a curator and a multi-disciplinary artist based in the UK. While as a curator, Jürgenson has co-curated and project managed the National Pavilion of Mauritius at Venice Biennale in 2015, organised art exhibitions and events in several countries and was invited to judge various art competitions. Olga curates the art programme at Pushkin House (London, UK).
Throughout her artistic career she participated in numerous significant group exhibitions globally, including the 56th Venice Biennale, MANIFESTA 10, Liverpool, Moscow and Ural biennials. Jürgenson undertook several international residencies and fellowships, two of her most recent solo exhibitions, were at The State Hermitage Museum (St Petersburg, Russia) and New Hall Art Collection, the University of Cambridge (UK). Jürgenson was awarded numerous grants, scholarships and awards from European foundations, in 2011 she was nominated for the Kandinsky Prize in Moscow, Russia. Her works are in state and private collections across the world, including The State Russian Museum (St Petersburg, Russia), National Centre for Contemporary Art (Moscow, Russia), Oulu Art Museum (Finland), The University of Cambridge and many others.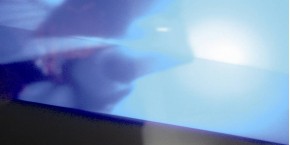 copy Michael Lalljee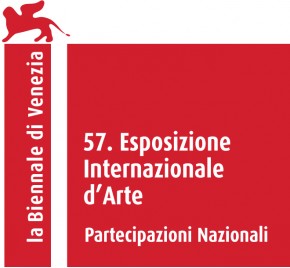 A Bonsai of My Dream - Works by Wong Cheng Pou
Exhibit from Macao, China
Collateral Event of the 57th International Art Exhibition – La Biennale di Venezia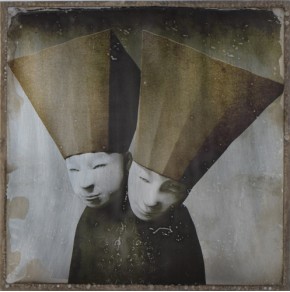 Promoter: The Cultural Affairs Bureau of the Macao S.A.R. Government, The Macao Museum of Art
www.icm.gov.mo, www.mam.gov.mo
Curator: Ng Fong Chao Noah
Commissioner: Paolo De Grandis
Coordinators in Venice: Carlotta Scarpa, Francesca Romana Greco PDG Arte Communications www.artecommunications.com
Supporters: Cheong Kin Lok, Lam Keng Un, Lao Chok Nam, Leong Fei In, Sam Hou In, Wong Cheuk Wing Benjamin
Venue: Arsenale (opposite the Biennale entrance), Campo della Tana, Castello 2126/A, Venice, Italy
Opening period: 13/05 – 12/11/2017 Opening hours: 10 am to 6 pm - Closed on Mondays (except 15 May, 14 August, 4 September, 30 October 2017)
PRESS RELEASE
The Macao Museum of Art (MAM) under the Cultural Affairs Bureau of the Macao S.A.R. Government participates for the sixth time as Collateral Event in the 'International Art Exhibition - La Biennale di Venezia' in the name of 'Macao, China', presenting 'A Bonsai of My Dream - Works by Wong Cheng Pou' on the international platform from May 13 to November 12, 2017.
The exhibition title 'A Bonsai of My Dream' draws from the idea of literati in ancient China who planted miniatures in small pots to project their pursuit of quiet and contemplative live of reclusion, suggesting an pessimistic way for counteracting inevitable conflict and contradictory.
The 17 sets of sculptures, paintings and photographic works in this exhibition are inspired by the deities described in the ancient Chinese classic Shan Hai Jing (The Classic of Mountains and Seas) - a rich source of information about the mythology, geography and species - which is considered a reflection of world view that prevailed in China two millennia ago.
According to Ng Fong Chao, the curator of the exhibition, '"A Bonsai of My Dream" registers a series of clash with the realities.
The absurd scene and fresh sensory stimulation suggest an innovative outlook on the sense of being in the concrete world and encourages examinations to the cardinal meaning of roles of human in the process of social development. Also, it is regarded as the artist's imagination of the future world.'
'My work is a reflection on my personal feelings related to the development of the Macao city. Our space is getting more tense and which is just like a little garden, like a bonsai that I would like to grow as my city,' Wong said.
Born in 1960 in Macao, Wong Cheng Pou was awarded the 2010 Sovereign Asian Art Prize and was recognised as one of the top 30 Asian artists. He was invited as Honorary Research Assistant of the Slade School of Fine Art at the University College London, and is currently President of the Printmaking Research Centre of Macau and Chief Curator of the Macau Printmaking Triennial. His works have been showcased in Macao, Mainland China, Japan and the United Kingdom, among others, and are part of collections of several institutions around the world.
The Macao exhibition opens from 10am to 6pm from daily except Mondays. The exhibition venue is located opposite to the main entrance of Arsenale at Campo della Tana, Castello 2126/A, Venice, Italy. Please visit www.MAM.gov.mo for more information.
Media Inquiry
Ms. Gigi Lo:hclo@icm.gov.mo /(853)8791 9871
Mr. Matthew Ng:cwng@icm.gov.mo /(853)8791 9882
Press material download:https://goo.gl/m24SgS
PDG Arte Communications : pressoffice@artecommunications.com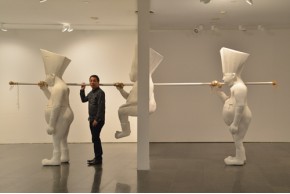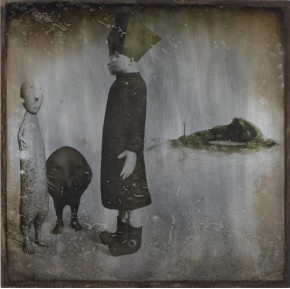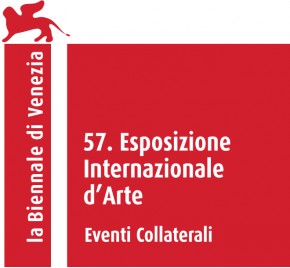 LINA CONDES "EXTRATERRIESTRIAL ODYSSEY"
Special Participation: Daniel Lismore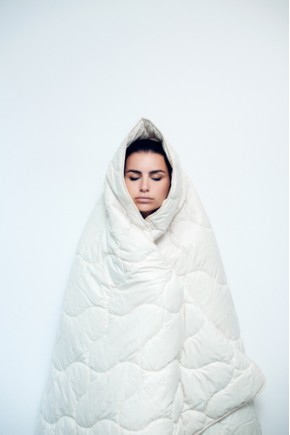 Curators: Paolo De Grandis, Magdalena Gabriel, Tamara Li / The International Association of Art Critics affiliated with UNESCO
Organiser: M17 Contemporary Art Center
Coordinator in Venice: Carlotta Scarpa, PDG Arte Comunications
Venue: Palazzo Pisani - Conservatorio Benedetto Marcello, Campo S. Stefano, San Marco 2810
Open to the public: 13/05 – 26/11/2017 Opening hours: 10.00 – 6.00 pm – Closed on Sundays
\VENICE PRESS RELEASE
On the occasion of the 57th International Art Exhibition – La Biennale di Venezia, M17 Contemporary Art Center presents Extraterrestrial Odyssey exhibition featuring Conde's new piece 'Sphinx' as well as two new sculptures by Daniel Lismore. The curatorial team consists of Paolo De Grandis, Tamara Li (International Association of Art Crities) and Magdalena Gabriel (Future Contemporaries committee member of the Serpentine Galleries) .
Lina Condes has pioneered the use of technology, architecture and biology in her art. Her research and practice has moved recently towards creating pieces in which technology and architecture are not just the medium; but are positioned centre stage as the art. The results are powerful works that evoke the sense of bringing the spectator close to the soul of their creator.
For Venice, Lina Condes presents a major new piece of work, 'Sphinx'. This is an interactive sculpture, the fusion of an active eye on a stylised body that observes its surroundings possibly benignly, possibly malevolently.
The placing of Sphinx, resting resplendent in the historic Palazzo Pisani a Santo Stefano, represents that continuity, science art amid glorious architecture, technology amid history. The Sphinx languishes resplendent, relaxed. It looks out upon the world, radiating energy and light, symbolising an omnipresent creator.
Its vocal reactions are basic, and sometimes base, and their meaning intentionally indistinct. Are they a delighted reaction to what it sees, or a dismissive reaction to the absurdity and futility of our supposed progress? The eye communicates to each of us individually, our reaction to it is not prescribed. Our understanding and emotion to its endless gaze is entirely our own. It has created and now rests, looking on at the bustle surrounding it. It does not judge, we judge ourselves under its stare. It perceives, and simultaneously through its own observations, generates self-perception.
Condes created a site-responsive live performance - an optimistic walking parade by singers specially selected for this exhibition, guided by Daniel Lismore - aiming to raise inner questions of who are we as human beings and what our role is on this planet, as well as a call for collective action to make a world a better place. The exhibition aims to inspire us to look inward, how can we capable of such beautiful dreams but still generate such horrible nightmares. This celestial temple, under the eye's unremitting stare, resets visitor awareness, encouraging us to denounce the ego and embrace enlightenment through love and peace. Only through such introspection can we counteract the alarming recklessness and destruction of our environment, which we are all responsible for.
Complementing the works, within the otherworldly arena created by Lina Condes, the view is confronted by alien gatekeepers – new works by Daniel Lismore. Known for living life as a work of art, using his own body as a canvas and wearing elaborate ensembles for this exhibition Lismore created life-sized sculptures. Inspired by Condes concept, Lismore uses new technologies of 3-D scanning – to create renditions of himself from the future, or perhaps from another world. His gatekeepers usher the viewer into a chamber of self-examination, they speak of a future unknown, but one that exists. These future heirlooms give hope to a generation in this time of uncertainty,that a new day will dawn. They act as beacons of hope.
Co-exhisting in this Extraterrestrial Odyseey, the work of Lina Condes and Daniel Lismore use not only modern technology as a way to communicate, instead of traditional mediums of paint & canvas, but have added artistic olfactory elements to communicate on a deeply subliminal platform. In collaboration with Creative Perfumers London, active molecular and botanical constituencies are released to capture the outward eye of our expansive Univers, whilst cleansing our mind to take the viewer through an inward journey where free thinking is possible. Their work has evolved past the need for gods and myths the subject is their own inner exploration of time and space, today and tomorrow.
About the Artists
Lina Condes was born in Cherkassy, Ukraine in 1988. She lives and works in Miami and Kiev. She received her BA and her Masters in Design (Honors) from the Kyiv National University of Technologies and Design. A former contestant for the Miss Ukraine beauty pageant, Condes has chosen to divert her attention and talents toward contemporary art and design with group projects during Ukrainian Art Week (Kiev), the MAGMART Film Festival (Naples), the Berlin Fashion Film Festival and OPEN, International Exhibition of Sculptures and Installations. Solo presentations of her work have been held at the M17 Contemporary Art Centre (Kiev), SV Gallery (Beirut), and with Avant Gallery (Miami) for the 2016 edition of the SCOPE Art Fair.
Daniel Lismore is a London based artist. He studied photography before becoming a model and has been shot by some of the world's most famous photographers including Mario Testino, David LaChapelle and Ellen von Unwerth. He is known for living his life as an art work wearing elaborate and extravagant ensembles that brilliantly combine haute couture with his own creations. Lismore has been named by Vogue as England's most eccentric dresser. His first book Be Yourself, Everyone Else Is Already Taken published by Rizzoli shares the 32 3D sculptures that comprised his first US museum exhibition, co-curated by Savannah College of Art and Design. The sculptures later featured in his second US exhibition 'Theater of Self' at Miami Art Basel. In 2016 he became an ambassador for 'Circuit programme' at The Tate Museum who hosted his first two exhibitions featuring his self portraits in the Tanks at Tate Modern 2012 and Tate Britain in 2013.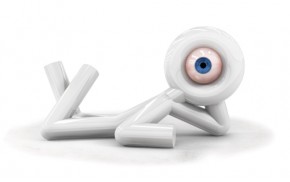 Media Enquiries:
PDG Arte Communications
+39 0415264546
pressoffice@artecommunications.com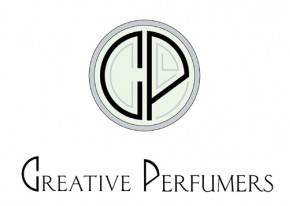 Samson Young
Songs for Disaster Relief
Collateral Event of the 57th International Art Exhibition – La Biennale di Venezia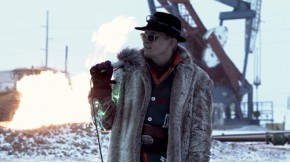 Co-presented by M+ and HKADC, Songs for Disaster Relief, will feature a series of newly commissioned site specific works
Exhibition period: 13 May – 26 November 2017
Venue: Campo della Tana, Castello 2126-30122, Venice, Italy (Opposite the main entrance of Arsenale)
Preview dates: 10, 11 and 12 May 2017
Opening reception: 11 May 2017
Press preview: 10 May 2017
(10 April 2017, Hong Kong) M+ at the West Kowloon Cultural District and Hong Kong Arts Development Council (HKADC) are proud to announce the solo exhibition Samson Young: Songs for Disaster Relief, Hong Kong in Venice as Collateral Event of the 57th International Art Exhibition – La Biennale di Venezia. As the third collaboration between M+ and HKADC, this exhibition presents a major milestone of Hong Kong contemporary art at one of the most important international platforms.
The curatorial team consists of Ying Kwok, a respected Hong Kong curator, as the Guest Curator, with Doryun Chong, Deputy Director and Chief Curator of M+, serving as the Consulting Curator.
For the 57th edition of the Venice Biennale, Young will create a new body of work that attempts to reframe the popularity of "charity singles" —purpose-made recordings for charitable causes, featuring super-group artists—as historic "events" and a culturally transformative moments in time. Charity singles were most widespread in the 1980s, and coincided with the rise of neo-liberalist aspirations and the globalisation of the popular music industry. However questions were raised about their appropriateness when 'We Are the World' was remade in recent year. A perceived strangeness in the setup left a mark on Samson's consciousness, setting him on a journey of rediscovery that informs this exhibition.
Through a deliberate repurposing and creative misreading of such iconic songs as 'We Are the World' and 'Do They Know It's Christmas', the artist will generate a series of drawings, objects, video, spatial sound installations and site specific works that together constitute a unique audio-visual experience. The exhibition is conceived as an album unfolding in space to be experienced in person.
Formal trained in classical music composition, Young's interests range from the politics behind classical Western music writing systems to possible relations between sounds and warfare (sound as a weapon, or explosions as vehicles of overwhelming information), to artefacts that can unite or separate communities and individuals. Despite the interdisciplinary nature of his output, Young retains a strong commitment to the avant-garde compositional traditions of aleatoric music, musique concrète and graphic notation. He is particularly interested in exploring the social, philosophical, and political questions that these compositional techniques and procedures pose in a cross-cultural context.
Dr. Wilfred Wong, Chairman of HKADC, said, "Our participation in the Biennale since 2001 has continued to further our mission of presenting Hong Kong's visual art and artists to the world. This is both a reflection and a reinforcement of the city's long-standing commitment to arts and culture, befitting its reputation as Asia's World City. HKADC started in 2013 to collaborate with M+ and attained highly acclaimed reviews. We have great confidence that this year's experience will be equally encouraging."
Doryun Chong, Deputy Director and Chief Curator of M+, who is serving as consulting curator for this project said: "Samson Young's ambitious solo project in Venice is a testament to his extraordinary ability to put his finger on contemporary issues through his work. He does this by excavating forgotten or lesser known moments from the past and in the present, and locating them in a highly imaginative web of associations and evocations. Songs for Disaster Relief is a stimulating and complex journey that takes visitors through visual, aural, and physical experiences, reminding them of the often overlooked need for empathy, and also of the need for us to work through our failures".
Ying Kwok, Curator of this project said: "Music is a universal experience: a powerful form of common understanding and collective memory. Samson Young's ambitious project Songs for Disaster Relief investigates the popularity and subsequent decline of "charity singles". He brings together several seemingly unrelated political implications obscured in a cross-cultural context to explore the social, philosophical, and political questions.
Samson Young added, "This new series of work for the Biennale Arte 2017 looks at the popularity of the musical genre of charity singles – including such iconic songs as 'We Are The World' and 'Do They Know It's Christmas' - as "historic events". I am very thankful for the generous support I have received from M+ and HKADC for the development of this new body of work."
General Information
Exhibition Period
From 13 May until 26 November 2017
10 am to 6 pm (from 10 am to 8 pm on Fridays and Saturdays from 13 May until 30 September, 2017)
Closed on Mondays (except 15 May, 14 August, 4 September, 30 October, and 20 November, 2017)
Location
Campo della Tana, Castello 2126-30122, Venice, Italy
(Opposite the main entrance of Arsenale)
Catalogue
The exhibition will be accompanied by a fully illustrated catalogue with reprints and new commissioned essays from Seth Kim-Cohen and Anthony Leung Po Shan, as well as contributions from Samson Young, Ying Kwok, Doryun Chong exploring the intricate layers of Young's artistic practice from various perspectives.
Organisers Websites
M+, West Kowloon Cultural District: http://www.westkowloon.hk/en/mplus
HKADC http://www.hkadc.org.hk/
Social Media
Please join the conversation with Songs for Disaster Relief, Collateral Event at the 57th International Art Exhibition – La Biennale di Venezia on Twitter (@mplusmuseum), Facebook (https://www.facebook.com/mplushongkong) and Instagram (@mplusmuseum) via the hashtags #SamsonYoung #SongsForDisasterRelief #HongKongVenice
Coordinator in Venice: PDG Arte Communications www.artecommunications.com
Notes to Editors
Hong Kong Arts Development Council
Established in 1995, the Hong Kong Arts Development Council (HKADC) is a statutory body set up by the Government to support the broad development of the arts in Hong Kong. The major roles of HKADC are to fund, promote and support the broad development of the arts including literary arts, performing arts, visual arts as well as film and media arts in Hong Kong. Aiming to foster a thriving arts environment and enhancing the quality of life of the public, HKADC is also committed to facilitating community-wide participation in the arts and arts education, encouraging arts criticism, raising the standard of arts administration and strengthening the work on policy research.
Major development strategies:
l Supporting promising artists and arts groups in the pursuit of excellence
l Promoting arts administration to improve the management of arts groups
l Focusing on the arts environment and proposing policy recommendations
l Enhancing public participation and exploring arts space
l Fostering strategic partnerships and bringing arts resources together
HKADC has taken part in the International Art Exhibition – La Biennale di Venezia since 2001, with an aim to enhance exchange and communication between Hong Kong and other countries in the world. About 532,000 people have visited the past eight exhibitions.
West Kowloon Cultural District
Located on Hong Kong's Victoria Harbour, the West Kowloon Cultural District is one of the largest cultural projects in the world. Its vision is to create a vibrant new cultural quarter for Hong Kong. With a complex of theatres, performance spaces, and M+, the West Kowloon Cultural District will produce and host world-class exhibitions, performances, and cultural events, as well as provide 23 hectares of public open space, including a two kilometre waterfront promenade.
M+
Hong Kong's museum for visual culture – encompassing 20th and 21st century art, design, and architecture, and moving image from Hong Kong, China, Asia, and beyond – M+ will be one of the largest museums of modern and contemporary visual culture in the world. Located adjacent to the Art Park on the waterfront, the museum building, designed by Herzog & de Meuron, is scheduled to open in 2019.
Artist: Samson Young
Samson Young (b.1979) is an artist and composer based in Hong Kong. Young's diverse practice draws from the avant-garde compositional traditions of aleatoric music, musique concrète, and graphic notation. Behind each project is an extensive process of research, involving a mapping of the process through a series of 'sound sketches' and audio recordings. His drawing, radio broadcast, performance and composition touch upon the recurring topics of conflict, war, and political frontiers.
Young was the inaugural winner of the BMW Art Journey Award at the Art Basel Hong Kong 2015. His recent solo projects include Hiroshima City Museum of Contemporary Art, Japan (2015); Team Gallery, New York (2015); Para Site, Hong Kong (2016); Experimenter, India (2016); and Kunsthalle Düsseldorf, Germany (2016).
As a practising musician, Young is the member of multiple bands and has collaborated with ensembles and orchestras worldwide. He has participated in international music and performing art festivals including Internationale Ferienkurse für Neue Musik, Darmstadt; Fusebox Festival, Austin; New York Electronic Art Festival, New York; Tonlagen Festival, Dresden; Transart Festival, Bolzano; and MONA FOMA Festival of Music and Art.
Guest Curator: Ying Kwok
Ying Kwok is an independent curator who is noted for her inventive curatorial approach, often centered on 'boundaries of collaboration' between curators, artists, and the wider community. She is the curator of the Chinese Arts Centre in Manchester in the UK between 2006 and 2012.
Since 2013, Kwok became an independent curator working internationally. She co-curated Harmonious Society, as part of Asia Triennial Manchester 2014, From longing to belonging with Laznia Centre for Contemporary Art in Poland in 2014 and 2016; and recently No cause for alarm at La MaMa Galleria in New York 2016. In 2015, Kwok was awarded the Asia Cultural Council Fellowship to carry out a five-month-long research on participatory and engagement projects in the US. To encourage critical thinking and initiating effective discussions in Hong Kong, Kwok founded the Art Appraisal Club with a group of local art professionals in 2014. They first launch their biannual and bilingual journal Art Review Hong Kong in 2016. Apart from that, the group also provides regular exhibition reviews which are published in magazines and various cultural networks.
Consulting Curator: Doryun Chong
Doryun Chong is the Deputy Director and Chief Curator at M+, a museum of visual culture in Hong Kong. Chong oversees all aspects of curatorial activities of M+, including collection, exhibitions and symposiums, as well as learning and interpretation. Prior to joining M+, he held curatorial positions at the Museum of Modern Art (MoMA) in New York from 2009 to 2013; the Walker Art Center in Minneapolis from 2003 and 2009; and also at the Asian Art Museum of San Francisco. He served as the coordinator for the Korean Pavilion exhibition at the Biennale Arte 2001 and co-curated Tsang Kin-wah: The Infinite Nothing, Hong Kong's project for the Biennale Arte 2015.
Media Enquiries
West Kowloon Cultural District Authority:

Louie Tong

Manager, Communications and Public Affairs

+852 2200-0716 / +852 6608-0909

Hong Kong Arts Development Council:

Emily Hui

Manager, Arts Promotion and Communications

Hong Kong Arts Development Council

+852 2820-1067

International:

SUTTON

Sybil Kot

+852 2528-0792