Exhibitions 2020
Redistribution: Land, People and Environment
重新分配: 天、地、人
Collateral Event of the 17th International Architecture Exhibition – La Biennale di Venezia
The Hong Kong Institute of Architects Biennale Foundation (HKIABF) and Hong Kong Arts Development Council (HKADC) jointly organise the exhibition titled "Redistribution: Land, People and Environment" (重新分配: 天、地、人) to participate in the 17th International Architecture Exhibition - La Biennale di Venezia under the sponsorship of Create Hong Kong (CreateHK) of the Government of the Hong Kong Special Administrative Region (HKSAR).
The Organisers are pleased to announce that Professor Donald CHOI (Chief Curator), Mr. Paul MUI (Co-curator), Mr. Benny LEE (Co-curator), Ms. Agnes Hung (Co-curator), Mr. Ka-Sing YU (Co-curator) and Dr. Ho Yin LEE (Co-curator) have been appointed as curators of the exhibition following a public call for proposals. In response to the theme titled "How will we live together" of Biennale Architettura 2020, the Curatorial Team has developed concepts for the exhibition.
INTRODUCTION OF EXHIBITION
Redistribution: Land, People and Environment
Our curatorial team has selected "Redistribution: Land, People, and Environment" as the theme for the Hong Kong Exhibition at the Biennale Architettura 2021. Exhibitors are requested to propose innovative ideas on the redistribution of the three critical resources to enhance Hong Kong livabilty. The exhibitors are to propose creative solutions on how we can live together harmoniously by designing caring architecture, constructing people-centric urbanism, and respecting the environment, both built and natural. The curatorial process encourages the exhibitors to work collaboratively as team with members from the status quo/ corporation/ large establishment, young architect/ entrepreneur designer/ artist, and researcher/ academics/ NGO. The required working methodology from such collaborative process intensify the exhibitors' search and understanding about the meaning of working and living together.
The exhibitors are requested to address various Hong Kong challenges as well as opportunities. The exhibitors would showcase their thoughts on how to utilise the available land resources and its potential redistribution within the Greater Bay Area network cities to improve liveability, the aging Hong Kong population and possible global talent migration and redistribution to Hong Kong resulting in diversity and HK's improved competitiveness, and last but not least, how to make use of technology and take advantage of Hong Kong as a high-density compact vertical city to lead in sustainable development, reduce the city carbon footprint, and redistribute the environmental impact for sustainability and urban wellness. The exhibitors are asked to suggest ways to shape a better future for Hong Kong thru a responsible redistribution of critical resources and accountable social institutions.
How does one understand reality when conflicts arise as one changes one's point of view? Does reality, like society, can take multiple forms since it is what one mentally constructs it to be. If reality is understood differently by different individuals by willing it into being, can there be a collective point of view, and if there is one, how can the architect access and align with such a view point and create generous space to enable people to live harmoniously together? As the redistribution approach requires an analysis of changing points of view, the exhibitors make up of veteran corporation, young talent and academic/ NGO are challenged to address their different points of view and produce exhibits showcasing their response and insight on the exhibition redistribution theme.
"Redistribution: Land, People and Environment"
in the 17th International Architecture Exhibition of La Biennale di Venezia

Date

22 May – 21 November 2021 (Open to public)

Venue

Campo della Tana, Castello 2126-30122 Venice, Italy

(opposite the main entrance of Arsenale)
ABOUT ORGANISERS
The Hong Kong Institute of Architects Biennale Foundation www.hkia.net
Hong Kong Arts Development Council www.hkadc.org.hk
ABOUT CHIEF CURATOR
Mr. Donald CHOI
Mr. Donald Choi works globally as architect and developer for over 30 years and is familiar with both public and private projects. Currently, he is the Chief Executive Officer of Chinachem Group. Before, he was the Managing Director of Nan Fung Group, Director of Foster and Partners, and the Authorized Person (Architect) for the Hong Kong International Airport Passenger Terminal (HKIA Silver Medal Winner ) and many infrastructure projects at Chek Lap Kok. The airport was awarded the Top Ten Construction Projects in the World and has won numerous awards including the Best Airport in the World since opening in 1998.
CO-CURATOR
Paul MUI
Paul is an Architect registered in the UK and HK. He graduated from the HKU with 1st Class Honors, Dean's List and AIA Scholastic Award then from the AA in London with a High Pass in technical thesis. Paul has 15 years of local and overseas professional experience with expertise in complex geometries and BIM execution in mega scale projects. His co-founded design group BREADstudio has won over 25 international competition awards which include the 1st prize in HKBCF Design Competition and the recent 1st prize in the Gateway Design Competition for Victoria Park.
Benny LEE
Benny is a UK registered architect, graduated with a first class honoured degree in architecture from the University of Hong Kong with a top year prize in design, before completing the post graduate degree from the Bartlett School of Built Environment, University College of London. Benny's thesis design was commented to possess 'Exceptional Aspiration' by Lord Norman Foster. Before founding BREADstudio, Benny has over 10 years of experience working in renowned international practices, such as Senior Associate and Head of Design Communication at Ronald Lu & Partners, Foster+ Partners and Arup Associates. At BREAD, including the most recent Perspective's 40 under 40 architects award, Benny has won over 25 international open competitions.
Agnes HUNG
With over 15 years of professional experience in Architecture, Agnes has gained an extensive experiences through feasibility study, concept design to project completion in UK, HK, Macau and China. She practiced in KPF London and Chartered with RIBA/ARB prior to returning to HK in 2009. Prior to joining Inhabit Group as a Facade Specialist, Agnes has gained a vast experience in Architectural design through the years of experience as an Architect, to be able to work in excellence, she has also chartered with HKIA in 2016. With her passion in design, Agnes also likes to participate in design competitions where she can keep nurturing her ideas, and throughout the years, she has been getting numerous international competition awards where her design get recognized by the general public and professional jurors.
Ka-Sing YU
Ka-Sing Yu, a Registered Architect and Authorised Person, has previously worked as an architect at Ronald Lu & Partners (Hong Kong), a leading architectural practice in Hong Kong. In 2011, upon his graduation with Distinction to his MSc (Conservation) degree from The University of Hong Kong, he focused his professional practice in the field of architectural conservation through the consultancy he founded, Substance Lab Limited (SLAB, establishedin2010). In 2017, he was recruited by The University of Hong Kong, and appointed the first Assistant Professor of Practice in the Division of Architectural Conservation Programmes (ACP), and assuming the Directorship of ACP's undergraduate programmes (the BA (Conservation) programme and the ACP Common Core Courses).
Dr. Ho Yin LEE
Dr. Lee Ho Yin ("Hoyin") is a co-founder and the longest serving Director of the Architectural Conservation Programmes. In 2015, the unit was elevated to a Division, and he became the founding Head of the Division. Before joining HKU in 2000, he was an Associate Director of an architectural practice in Hong Kong. A well-published academic and an experienced practitioner in built-heritage conservation, he has been appointed by government agencies in Hong Kong, Mainland China and overseas as an advisor or a consultant for conservation projects, including the identification of Singapore's first UNESCO World Heritage Site. He is a former member of the Antiquities Advisory Board, Founding Vice-President of The Hong Kong Institute of Architectural Conservationists, Associate Member of The Hong Kong Institute of Architects, and Honorary Affiliate Member of the American Institute of Architects (Hong Kong Chapter).
ACKNOWLEDGEMENTS
Organisers: The Hong Kong Institute of Architects Biennale Foundation | Hong Kong Arts Development Council
Coordinator in Venice: PDG Arte Communications
LEAD SUPPORT:
Create Hong Kong of the Government of the Hong Kong Special Administrative Region
For general administrative matters, please contact the Organiser:
Hong Kong Institute of Architects Secretariat Ms. Jutta WONG
Email: vb2020@hkia.net
Tel: (852) 2511 6323 (general) / (852) 2805 7335 (direct)
For curatorial matters, please contact Curatorial Team:
Curatorial Contact Person Mr. Benny LEE
Email: vb2020_curator@hkia.net
Tel: (852) 9100 9139
Connectivities: Living beyond the boundaries - Macao and the Greater Bay Area
---
Promoter: The Macao Museum of Art | mam.gov.mo
Participating exhibitors: Chan Ka Tat, Che Chi Hong, Ho Ting Fong, Lao Man Si
Curator: Carlos Marreiros
Commissioner: Paolo De Grandis
Coordinator in Venice: Carlotta Scarpa
Venue: Arsenale, Campo della Tana, Castello 2126/A, Venice, Italy
Opening period: 22nd May - 21st November 2021
The small city of Macao in immense China, even today, shows traces of the fusion of cultures in terms of architectural-urban level, peoples, ways of life, folklores, religions, gastronomies, literatures, etc.
Currently, Macao faces several challenges, including its integration into the Greater Bay Area of Guangdong-Hong Kong-Macao (GBA).
It is, therefore, in the connectivities among the domains mentioned above, at various levels, in space and time – where architecture and urbanism are a pretext to reflect on the community and the individual's life, its collective memories, future demographics, shared spaces and architectural archetypes but, most importantly, what we want for our daily lives.
Chan Ka Tat and Che Chi Hong explore the idea of connectivity that has developed ways of re-adapting architectures of various origins within the traditional architecture of southern China, practiced in this region and in Macao since ancient times to the present day, through old archetypes to be re-interpreted into a contemporary manner. Difficult quest!
Ho Ting Fong suggests a comprehensive tour around the urban development of Macao, He believes that with the concentration, requalification and development of urban construction in the northern zone of the Peninsula of Macao, in conjunction with all the main infrastructures, local and regional, integrated in the strategy of the Greater Bay Area of ​​Guangdong-Hong Kong-Macao, built and currently under construction, will free and preserve the old city's urban fabric and its historic centre.
Lao Man Si proposes fragments of collective memories that are expressed in strips of floating cloth. The breeze draws gestures in the air with those strips of cloth that connect us to urban experiences, livings, heritage and landscapes.
Connectivities take a hold of us, goes into the future so that at a glance they can return to the past and persist in the present, in the form of architecture, urbanism, exchanges of sensitivities and individual and shared experiences. Will we live together? Certainly.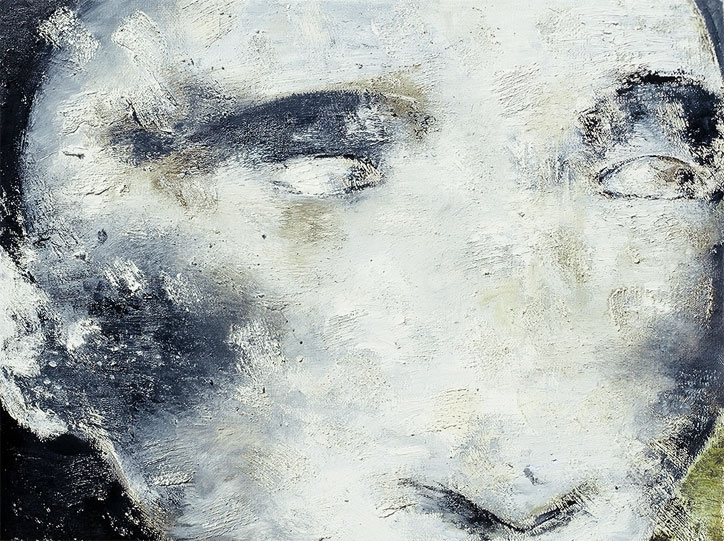 EXTENDED UNTIL 23rd AUGUST 2020
Comparison between three European cities through the lens of the artist MIRESI.
A series of works dedicated to the "glances" and "architectures" of three European cities in parallel with the spaces and collections of the Capitoline Museums.
Curated by Claudio Crescentini, Paolo De Grandis, Carlotta Scarpa
Capitoline Museums – Centrale Montemartini
20th February - 26th April 2020
Gallery of Modern Art
20th February - 19th April 2020
MIRESI. Glances and architectures. Berlin / Rome / Barcelona is the exhibition concept of the project "From La Biennale di Venezia & OPEN to Rome. International Perspectives", promoted by Roma Capitale, Department for Cultural Growth - Capitoline Superintendence for Cultural Heritage in cooperation with PDG Arte Communications, conceived and curated by Paolo De Grandis and Claudio Crescentini, with the organisation of Zètema Progetto Cultura.
The general project, activated by the Capitoline Superintendence since 2016, is dedicated to the presentation in the Capitoline exhibition spaces of some international exhibitions/installations coming from the International Art Exhibition - La Biennale di Venezia and OPEN International Exhibition of Sculptures and Installations, linked to the Venice Film Festival, site-specifically recomposed and reshaped for the capital. The aim is to bring together the art "perspectives" of two cities that work to make international art experiences travel across the national territory, from the lagoon city to the capital city.
On the occasion of this new appointment - curated by Claudio Crescentini, Paolo De Grandis and Carlotta Scarpa, technical-scientific coordination of Arianna Angelelli and Barbara Nobiloni - the Italian artist MIRESI, who has lived and worked in Berlin for over 20 years, presents a series of works dedicated to the "glances" and "architectures" of three European cities - Berlin / Rome / Barcelona - in parallel with the spaces and collections of the Capitoline Museums. In particular, architecture and specifically industrial archaeology is the dominant theme of the exhibition at the Capitoline Museums – Centrale Montemartini, the building that hosted the first public thermal power station in Rome, the San Paolo Thermal Power Station, inaugurated on 30 June 1912, a truly unique venue within the network of municipal museums of the city of Rome, testifying to an equally important industrial and technological past for the modern city of Rome.
MIRESI's works communicates with these architectural perspectives in a parallel visual continuum with some of the architecture of the other two European cities, witnessing the transformation but above all the vision of "architectural time", while at the Gallery of Modern Art the artist creates an installation of photographs of faces, European glances, dialoguing with the marble, bronze and terracotta "glances" of the cloister of the permanent sculptures that are part of the Museum's art collection.
A double visual path for a unique exhibition that is also enriched by the presence of unpublished photographs taken by the artist in Rome specifically for this artistic exchange.

From the end of February 2020, a series of talks about the arts theme and the "art glance" will take place in the Gallery of Modern Art in Rome.
MIRESI is an Italian artist who has dedicated herself to art for over three decades now, creating increasingly engaging installations where painting, photography and music lead the viewer towards a different aesthetic perception. She lives and works in Berlin. Her artistic activity took shape and methodological continuity at the beginning of the eighties, at the time of revange of the aniconic pictorial culture, in particular around the group of new abstract painters curated by Giorgio Cortenova, who, through their works, traced a panorama of young abstraction, running against the figurativeness triumphing in those years. And MIRESI stood out, right from the start, as the protagonist of those new researches that rejected postmodern theories. In this context she also exhibited at the 11th Rome Quadrennial (1986), curated by Giuseppe Gatt. In the second half of the nineties the artist began to work and live in Berlin. From this period her art has been directed towards iconic themes within which her language expands in a tight space-surface dialectic that – starting from abstract experiences – today reveals the image of everyday identifiable forms through photography in a continuous sign-like relationship with painting. Since 2010 MIRESI, in fact, develops her passion for photography in a mix with painting, working more and more on the attempt to identify a new contemporary icon in the use of different media. Her artistic production moves between architecture and urban landscapes, unexpectedly transported by an energetic dynamism: the viewer perceives the passion with which Miresi fixes her emotions, subjugated, for example, by the transparency of the dome of the Reichstag in Berlin by Sir Norman Foster, by the geometries of the Jewish Museum of Liebeskind, by the free spatial backdrop against which the skyscrapers stand out on Potsdamer Platz. In her artistic path Miresi elaborates the idea of being able to capture, through painting, photography and music, her other art of reference, an entire event and not simply a brief moment, as she will do in the exhibition proposed for Rome, where painting and photography will be integrated in an aniconic relationship between Rome and Berlin. Miresi has exhibited her works in many Italian and European state galleries and museums, including Les Chances de l'Art, Bolzano (1994); InvestitionsBank Berlin, Berlin (1998); WFP, Berlin (1998); Maria Skelling Gallery, Copenhagen (2010); ACIT, Palazzo Albrizzi, Venice (2014); OPEN 17, International Exhibition of Sculptures and installations, Island of San Servolo, Venice (2014); Deutsch-Russisches Museum, Berlin-Karlshorst (2015); Kunstdetektor Ateliertouren, Berlin (2016); OPEN 20, International Exhibition of Sculptures and Installations, Venice (2017); 16th International Architecture Exhibition, Venetian Arsenal (2018).
Press Office Zètema Progetto Cultura
Gabriella Gnetti: Tel +39 06 82077305 | +39 348 2696259 | Email g.gnetti@zetema.it
Chiara Sanginiti Tel +39 0682077386; +39 340 4206787; | Email c.sanginiti@zetema.it
INFO
Exhibition title

MIRESI. Glances and architectures. Berlin / Rome / Barcelona

Exhibition venue

Capitoline Museums – Centrale Montemartini

20 February-26 April 2020

Gallery of Modern Art

20 February-19 April 2020

Opening

19 February 2020, 6.30 pm

Further information

Tel 060608 (tutti i giorni ore 9.00 - 19.00) Sitoweb www.museiincomuneroma.it

Promoted by

In cooperation with

Roma Capitale, Department for Cultural Growth - Capitoline Superintendence for Cultural Heritage

PDG Arte Communications

Curated by

Museum Services

Claudio Crescentini, Paolo De Grandis and Carlotta Scarpa

Technical-scientific coordination of Arianna Angelelli and Barbara Nobiloni

Zètema Progetto Cultura

Patronised by

Sponsor

Unione delle Comunità Ebraiche Italiane

Casale del Giglio
---
>