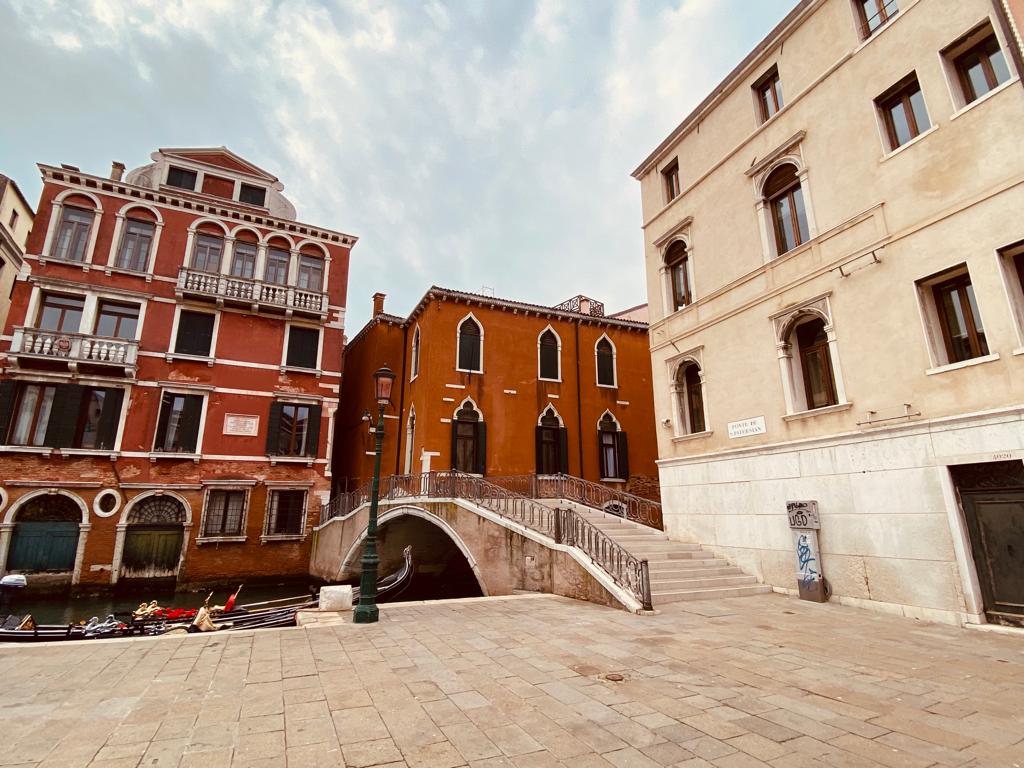 Palazzetto Pisani Revedin
Campo Manin - 300 m2
Palazzetto Pisani Revedin is an historical building from the end of fifteenth century, depicted in the View of Venice from Jacopo de Barbari, and mentioned twice in Sanudo's diaries.
The availble exhibition space is on the second floor of the Palace located in Campo Manin one of the most popular areas of Venice connecting Rialto to Campo S. Stefano and the Accademia bridge.
The exhibition rooms are all very bright due to the windows facing the square or well exposed. The venue has been restored in 2019 thus offering fine interiors with 7 rooms and ceiling heights between 3 m. and 4.40 m.
The total exhibition surface is approximately 300 sq.m. with 4 restrooms, heating and air conditioning.


---
See other Exhibition spaces in Venice
---