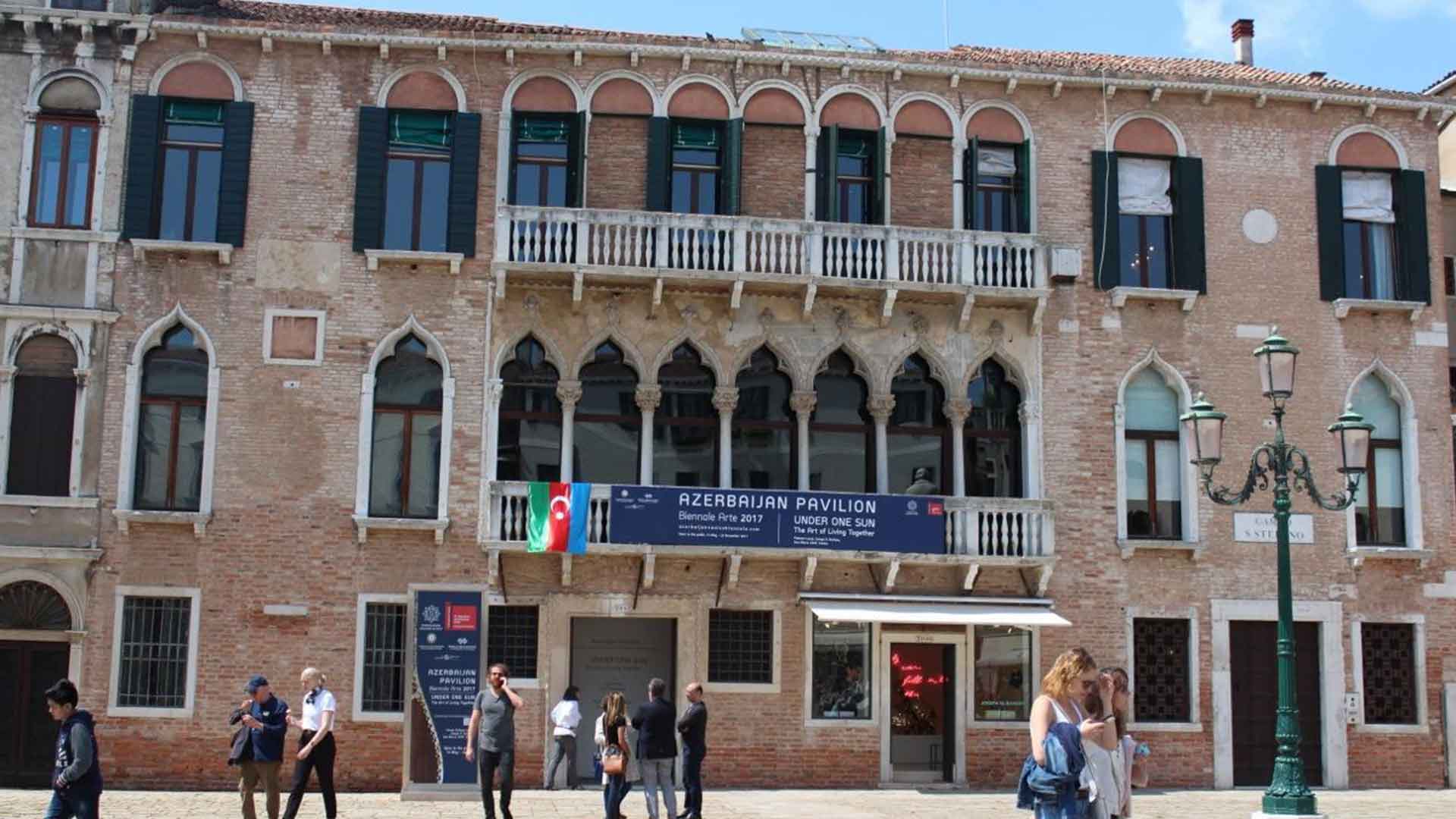 Palazzo Lezze
Campo S. Stefano - 600 sq.m. surface
Palazzo Lezze is a Venetian Gothic Palace from the Renaissance times in the heart of Venice at Campo Santo Stefano one of the most lively squares in Venice. An elegant area for art lovers, between the marvellous Palazzo Franchetti and the Istituto Veneto palace and close to Palazzo Pisani home of the Venice Conservatory.
The exhibition space includes the ground floor with a small quiet courtyard well embellished with a carved stone wellhead (vera da pozzo), the noble floor and 4 rooms in the second floor.
The noble floor is flooded with light coming from the windows facing the square and the interior is enriched with stuccoes and frescoes, a Venetian terrazzo floorings, and boasts.
The Palace is equipped with elevator, heating and air conditioning.
The Palace has been converted into an art venue in 2013 for the first participation of the Azerbaijan Pavilion in the Venice Biennale.
---
See other Exhibition spaces in Venice
---