PATO.MEN PAlace Theatre Of Memory ENcyclopedic, an exercise by Carlos Marreiros
Collateral Event of the 55th International Art Exhibition - la Biennale di Venezia
Exhibits from Macao, China
Organiser: Civic and Municipal Affairs Bureau of Macao, Macao Museum of Art
Exhibition venue:
Arsenale, Campo Della Tana. Castello 2126/A, Venice, Italy
Coordinator in Venice: PDG Arte Communications
Information:
www.MAM.gov.mo www.artecommunications.com
The Civic and Municipal Affairs Bureau of Macao and the Macao Museum of Art (MAM) are inviting Carlos Marreiros to participate in the Collateral Event of the 55th International Art Exhibition - la Biennale di Venezia, marking the fourth presence of works from Macao since 2007.
The MAM is always striving to provide the best conditions for local artists to showcase their creativity and talents at the international stage. Themed at 'PATO.MEN', the exhibition this year features an installation project by the celebrated artists and architect in Macao.
The term 'PATO.MEN' is derived from the theme 'PAlace Theatre Of Memory ENcyclopedic' of the Venice Biennale. Through images, installation, drawing and etc., Marreiro's work – developed from
concept into a creative manifestation – conveys the artist's thoughts on the transformation of information into knowledge.
By the contemplation on "What information has brought to us?" through "PATO.MEN", Carlos Marreiros intentionally triggers us – who live in this informative age – to ponder upon our standpoint towards two situations: information wandering intangibly and information forming meanings, and to further probe into the possible significance and positive power derived from the fluctuation of information and knowledge.
Carlos Marreiros, who was born in Macao in 1957, is an award-winning architect, urban planner, designer and artist with his cutting-edge creations widely recognized and internationally published. Besides, he was the former president of the Cultural Institute of Macao. His sketches of comedy style presents at this biennale are the most well-known signature works amongst his creation.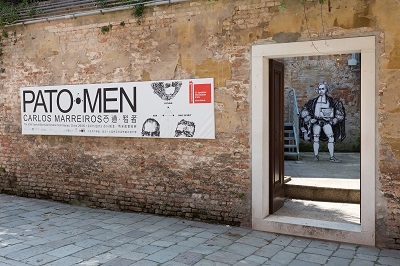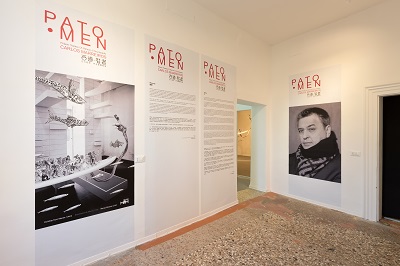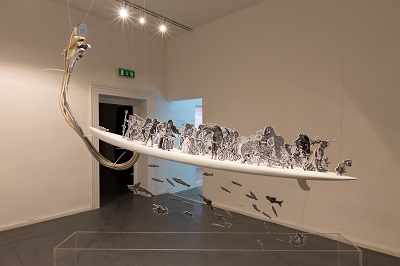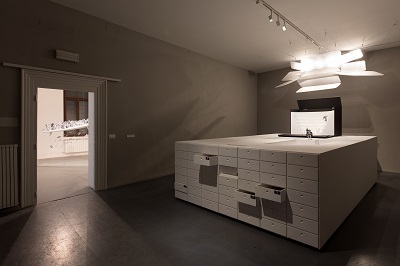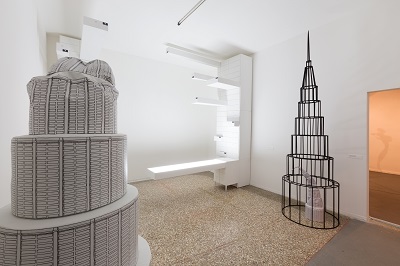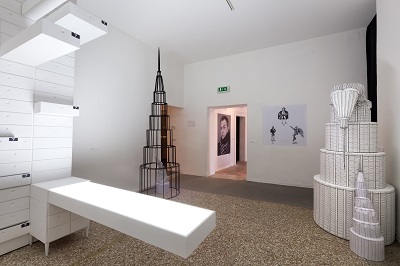 © Sergio Martucci