PAVILION OF AZERBAIJAN
at the 55th International Art Exhibition - la Biennale di Venezia
Title of exhibition: "Ornamentation"
Commissioner: Heydar Aliyev Foundation, Azerbaijan
Curator: Hervé Mikaeloff
In collaboration with: Embassy of the Republic of Azerbaijan in Italy
Exhibiting artists: Rashad Alakbarov; Sanan Aleskerov; Chingiz Babayev; Butunay Hagverdiyev; Fakhriyya Mammadova; Farid Rasulov
Coordinator: Carlotta Scarpa, PDG Arte Communications
Venue: Palazzo Lezze, Campo S. Stefano, San Marco 2949, Venice

The Heydar Aliyev Foundation is the largest non-governmental organization in Azerbaijan; it was established in 2004 and since then it implements large-scale programs and projects both in the country and abroad. The main goal of the Foundation is safeguarding national and spiritual values, wide promotion of Azerbaijani culture, implementation of various programs and projects ensuring the development of science, education, healthcare and social sphere, as well as promoting the international image of the country worldwide.
Hervé Mikaeloff was appointed curator of the Azerbaijan Pavilion and has selected the six artists Rashad Alakbarov, Fakhriyya Mammadova, Butunay Hagverdiyev, Sanan Aleskerov, Farid Rasulov and CHINGIZ to represent Azerbaijan at the 55thInternational Art Exhibition - la Biennale di Venezia.
The concept of the exhibition, proposed by the curator Hervé Mikaeloff is to show the great importance of tradition and rich ornamental culture of Azerbaijan, with its rootsdating back to the thick of the centuries and today continuing its life in the works of modern art. According to curator: "In Azerbaijan, daily life represents a constant source of inspiration for creation especially through decorative arts. Since modern art, artists have used ornamentation and decorative patterns to fuel their research of surface, space and new forms.
Nowadays, a new generation explores and updates this traditional art through a contemporary vision, raising the essence of ornament in relation with the perception of the national cultural heritage as a major artistic question.
For this pavilion, six artists interpret their country great ornamentallegacy by using different mediums and perspectives".
Farid Rasulov explores the decoration through the notion of space. He uses carpets as a sort of ready made to show a duality between modern design and oriental atmosphere.
Rashad Alakbarov creates unexpected shadows through complex installations. Some objects exposed to a light source cast shadows of traditional decorations called shebeke.
Butunay Hagverdiyev paints letters but instead of using words to communicate, he creates an abstract image composed of letters. Some events are described oppositely by different sources.
Chingiz erases history and write it all over again by using symbols of the twentieth century on a blank me­dium.
Fakhriyya Mammadova followed and photographed a young bride during her wedding. The spectator observes, as a guest, the different steps of his important traditional ceremony.
Sanan Aleskerov is well-known for his observation of changes in cities and landscapes. His polaroid series shows a really personal vision of ornaments and landscapes in his country.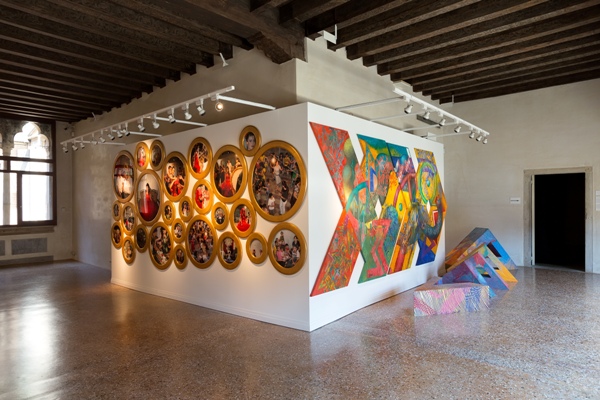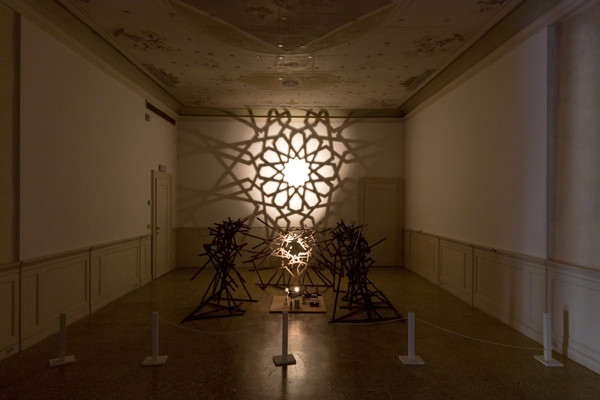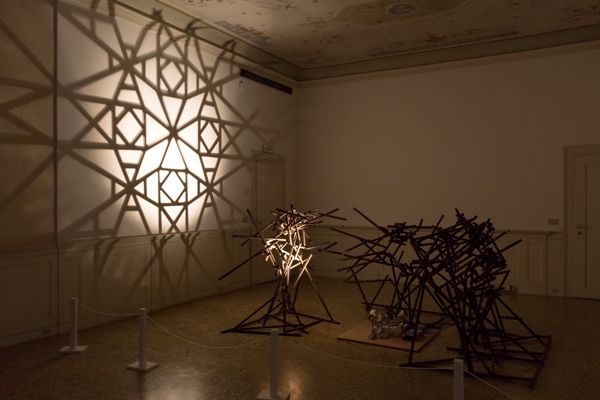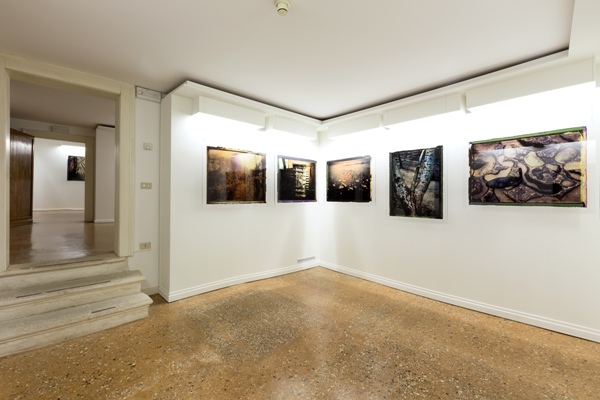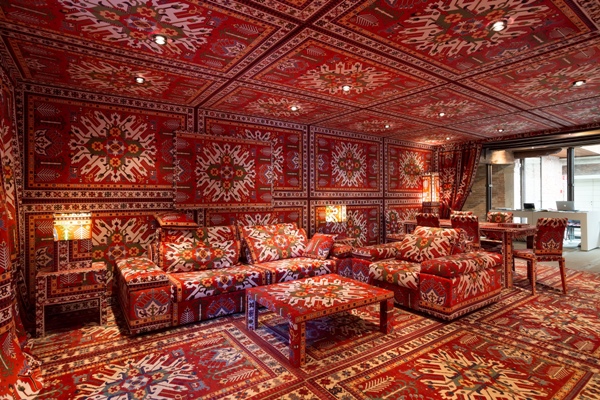 © Sergio Martucci