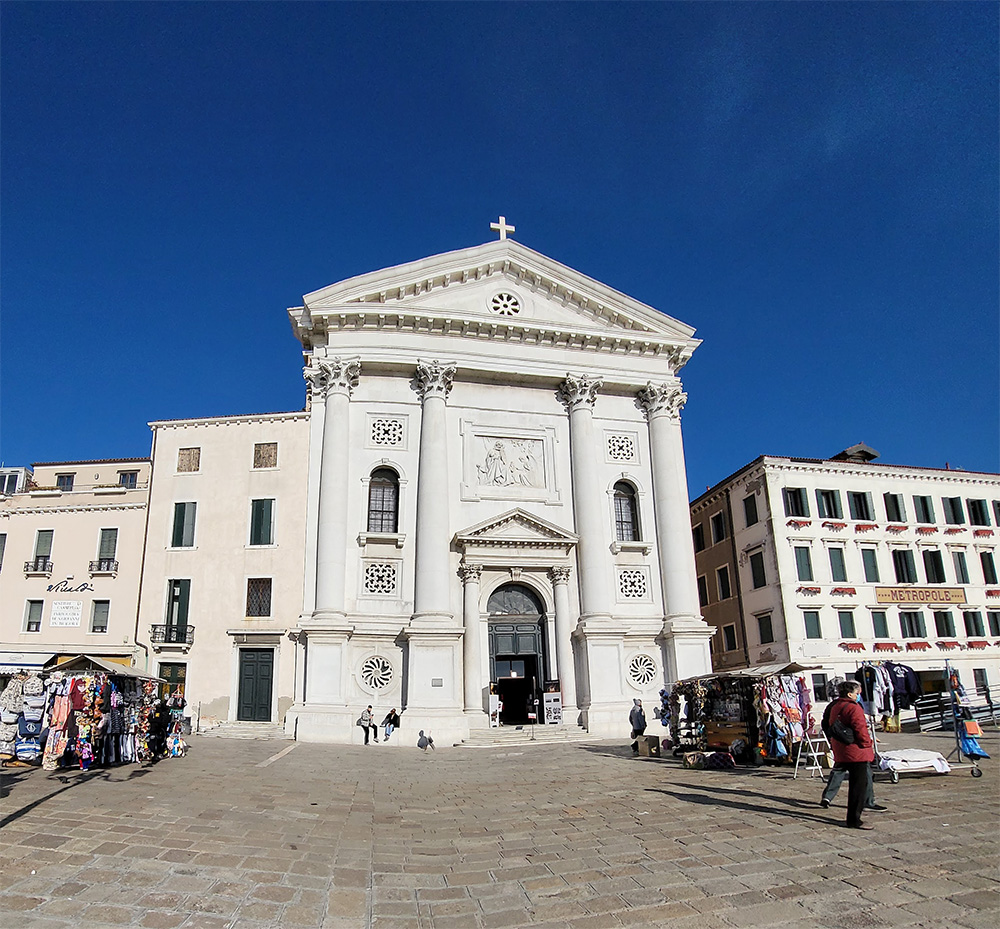 Side Chapel of the Church of the Pietà
Palazzo Memmo

Riva degli Schiavoni - Different surfaces
The exhibition spaces located in the monumental complex of the Pietà include the side chapel of the Church of S. Maria della Pietà built in the second half of the 18th century by Giorgio Massari which houses the fresco La Fortezza e la Pace by Giambattista Tiepolo and the spaces in Palazzo Memmo behind the Church. These ones are composed of two pavilions on the ground floor and a very large and bright space on the noble floor.
The spaces on the ground floor cover an area of ​​140 sq.m. and 110 sq.m. but being connected each other they can be rented together while the space on the main floor with a surface of ​​360 sq.m. is characterized by large windows and brightness. All rooms are covered with white panels allowing the direct hanging of artworks on the walls and spot lights tracks.
All spaces with the exception of the side chapel are equipped with heating and air conditioning.
Furthermore, the garden, with access from the Calle della Pietà, can be used to host openings and events.
The Chapel and Palazzo Memmo are located in Riva degli Schiavoni with direct access from the Riva and two entrances from the side street at 5 min. walk from St. Mark's Square and from the entrance to the Biennale in Arsenale.
---
See other Exhibition spaces in Venice
---