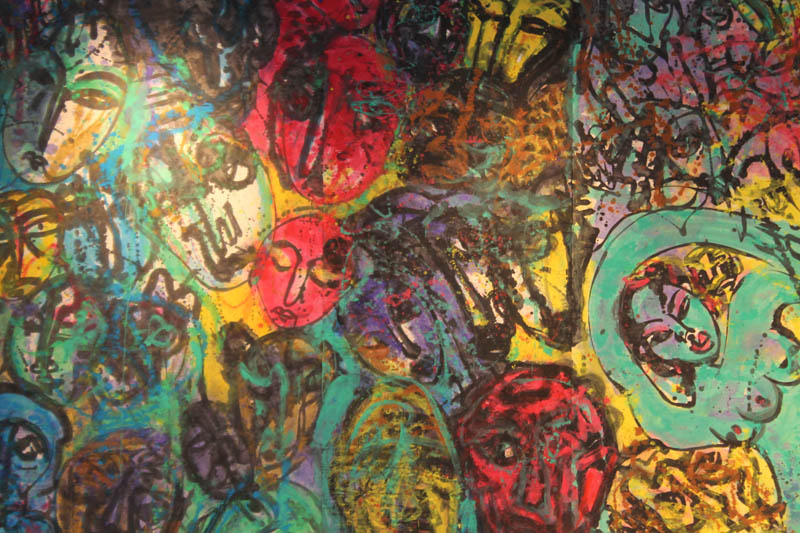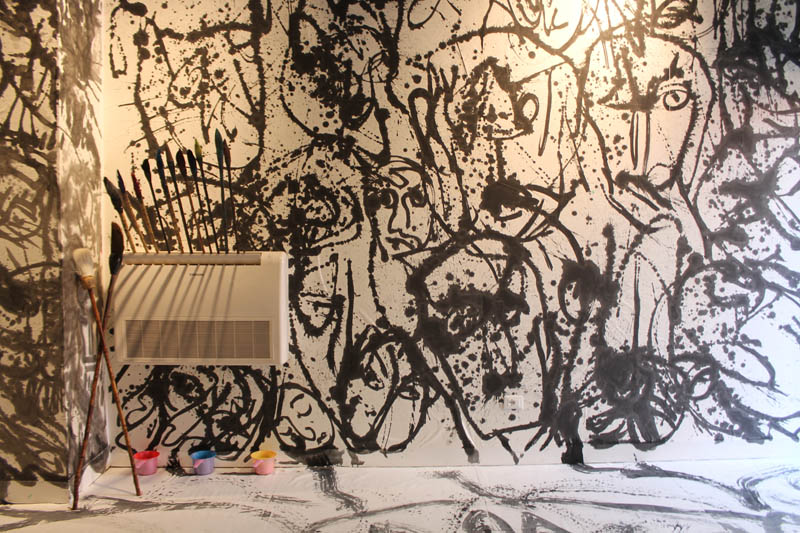 "THE QUESTION OF BEINGS" by Yahon Chang
Collateral Event for la Biennale di Venezia 2015
Organiser: Museum of Contemporary Art, Taipei (MoCA, Taipei)
Artist: Yahon Chang
Curator: Jui-Jen Shih
Assistant Curators: Francise Chang and Maple Lin
Commissioner: May Der Culture & Arts Foundation (MDCA Foundation)
Deputy Commissioner: Paolo De Grandis
Coordinator: Carlotta Scarpa, PDG Arte Communications
Supervisors: Department of Cultural Affairs, Taipei City Government
Taipei Culture Foundation
With the Support of: Cilin by Lincentury, Contemporary Art Foundation, Odile Lecoin
Venue: Istituto Santa Maria della Pietà, Castello 3701, Venezia
Running period: 9th May 2015 – 22nd November 2015 | 10 am – 6 pm (closed on Mondays)
Preview period: 6th – 8th May 2015 | 10 am – 8 pm
In this year's Collateral Event at the 56th International Art Exhibition – la Biennale di Venezia, Yahon Chang investigates the theme of "The Question of Beings" at the Istituto Santa Maria Della Pietà, where he has created a site-specific exhibition featuring a series of new paintings and mixed media installations that explore the conscious and subconscious natures of individuals. With these new works, Chang questions the diversity and complexity of living beings in an effort to delve into the likenesses and differences between the recesses of human and animal instinct.
Yahon Chang has reflected upon his life experiences by employing a mode of meditative style portraiture that resonates with his feelings of rejection, struggle, acceptance and love in this world. These portraits of sentient beings, while offering a variety of subject matter, present cohesion through the singularity of their compositional style. Implying a spiritual connection to the tradition of Chinese shrines, they evoke a feeling of commemoration for those situated in the past, present and future, while simultaneously encompassing their greatness and mediocrity, achievements and failures, …etc.
Chang has amalgamated the aesthetics of calligraphy with expressive lines to depict a multitude of faces portraying the holy, mundane and animalistic aspects of countenance. The multiplicity of faces fills the entirety of the exhibition space, creating an interactive environment that allows the audience to enter a world akin to an "alternative Facebook". This interactive environment invites the viewer to contemplate the nature of sentient beings, while questioning the meaning of their own identity.
In the exhibition, the stained glass windows incorporate portraits from his Sentient Beings series that acts as a form of commemoration or sanctification that is in dialogue with the sacred setting at the Santa Maria della Pietà cathedral nearby. The daylight permeates through the stained glass windows enhancing ones interactive experience in the space, thus transforming the exhibition space into a sanctified-like environment that allows the viewer to cement themselves with contemplation while observing the natural changes of light that interact within the exhibition space itself.
Website:
www.mocataipei.org.tw
www.yahonchang.com
www.culture.gov.taipei
www.taipeiculture.org.tw
www.lincentury.com
www.contemporaryartfoundation.org.tw
www.odilelecoin.com
Press Enquiries:
PDG Arte Communications
Ph. +39 041 5264546
E-mail: pressoffice@artecommunications.com