Yoko Ono


INVISIBLE PEOPLE


PALERMO CAPITAL OF CULTURE


Mura delle Cattive

16 June – 19 July 2018

Opening hours: 10 am - 7 pm

PRESS RELEASE
On the occasion of PALERMO CAPITAL OF CULTURE, an installation by Yoko Ono will be presented for the first time in Palermo. INVISIBLE PEOPLE, a project that has required long preparation: a symbolic and metaphoric vision of the journey of migrants, between imagination and poetry, so as not to forget.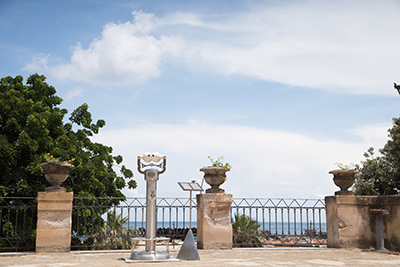 YOKO ONO is an artist whose thought provoking work challenges people's understanding of art and the world around them. From the beginning of her career, she was a conceptualist whose work encompassed performance, instructions, film, music and writing.
Promoted by the City of Palermo - Department of Culture, curated by Jon Hendricks and Paolo De Grandis, coordinated by Carlotta Scarpa, the exhibition is organized by PDG Arte Communications in collaboration with Valorizzazioni Culturali.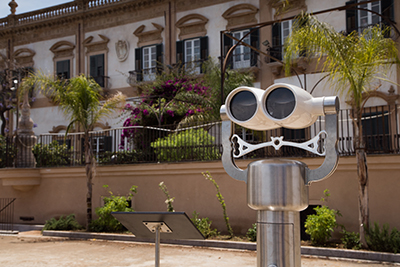 The work will be exhibited at the Mura delle Cattive, considered one of the symbols of Palermo. The "Walk of the Cattive" is a nineteenth-century monument in Palermo overlooking the sea, located on the city walls at the Felice Gate and close to the Foro Italico. The name of the Walk dates back to the nineteenth century, for many centuries it was for Palermo the extreme defence of the city. The story tells of a nineteenth-century terrace reserved for the "bad" women, that is, the prisoners (from the Latin captivae) of pain. As widows, in fact, they could take their walks without being bothered.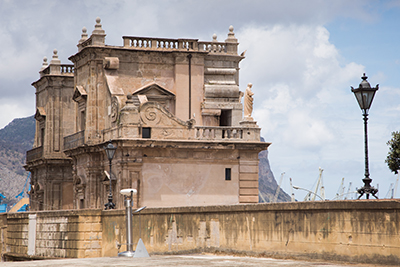 INVISIBLE PEOPLE, presented as a world premiere at OPEN 20 - International Exhibition of Sculptures and Installations, conceived by Paolo De Grandis in parallel with the International Film Festival, will be open in Palermo until August 19.
YOKO ONO was born in Tokyo in 1933, and moved to New York in 1953, following her studies in philosophy in Japan. By the late 50s, she had become part of the city's vibrant avantgarde activities. In 1960, she opened her Chambers Street loft to a series of radical performance work, and exhibited realizations of some of her early conceptual works there. In 1961, she had a one-person show at the legendary AG Gallery in New York of her Instruction Paintings, and later that year performed a solo concert at the Carnegie Recital Hall of revolutionary works involving movement, sound, and voice. In 1962, she returned to Tokyo, where she extended her New York performance at Sogetsu Art Centre, and showed her Instructions for Paintings there. In 1964 Yoko Ono performed Cut Piece in Kyoto e Tokyo, and published Grapefruit. The end of that year, she returned to New York, and in 1965 and 1966, performed another concert at Carnegie Recital Hall, participated in the Perpetual Fluxus Festival, and exhibited The Stone at the Judson Gallery, made the first version of Film No. 4 (Bottoms), as well as doing numerous other events throughout that year and half. In summer 1966, she was invited to take part in the Destruction in Art Symposium in London, and held oneperson exhibitions at the Indica Gallery, and the next year at the Lisson Gallery. During this period, she also performed a number of concerts throughout England. In 1969, together with John Lennon, she realized Bed-In, and the worldwide War Is Over! (if you want it) campaign for peace. ONO has made a number of films, including Fly and Rape, and many records, including Fly, Approximately Infinite Universe, Rising, and most recently, Between My Head and the Sky. She has had numerous exhibitions in museums, including traveling exhibitions organized by the Museum of Modern Art Oxford and the Japan Society in New York. In 2009, she exhibited ANTON'S MEMORY at the Bevilacqua Foundation in Venice, and received the Golden Lion for Lifetime Achievement from the Venice Biennale. Among numerous recent exhibitions, in 2010, she exhibited I'LL BE BACK at the Studio Stefania Miscetti in Rome, and DAS GIFT at the Haunch of Venison in Berlin. In 2011, she showed participatory installation pieces at the Wanås Foundation in Sweden, and the Yokohama Triennale, and held four one-person exhibitions in Tokyo, New York and Hiroshima including Road of Hope – Yoko Ono 2011 at the Hiroshima City Museum of Contemporary Art, where she was honored with the prestigious 8th Art Prize for her dedicated peace activism. Currently, Yoko Ono has major one-person exhibitions at the Serpentine Gallery in London, and the Moderna Museet, Stockholm. This year, she was given the Oskar Kokoschka Prize 2012 in Vienna, Austria. In February 2013, the Schirn Kunsthalle Frankfurt is mounting a major retrospective, which will travel to three other venues. In 2007, she created the permanent installation IMAGINE PEACE TOWER on Viðey Island, Iceland, and continues to work tirelessly for peace with her IMAGINE PEACE campaign.

For further details,

see www.imaginepeace.com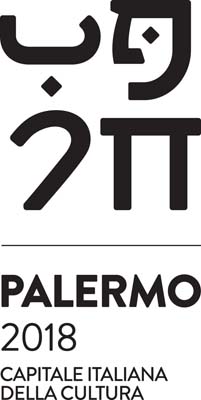 MEDIA ENQUIRIES:
PDG Arte Communications
pressoffice@artecommunications.com